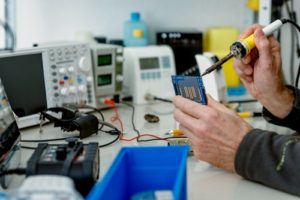 Sustainable Electronics Recycling International is working on updates to the R2 standard, with potential changes in a host of high-interest areas.
The group's R2 Technical Advisory Committee (TAC) has been meeting to consider changes to the standard. Any approved changes to the standard are still a few years away.
The TAC is discussing a host of questions. Among the topics are CRT management options, the possible inclusion of appliances, requirements surrounding "focus materials," testing and repairing for reuse, closures plans and more. It has formed small workgroups to tackle many of these questions.
The TAC kicked off the update effort with an in-person meeting in February; the next meeting is scheduled for February 2017. A first draft of the revisions is currently planned for late 2017, with the release of the final version in 2018 and full implementation by 2020.
"Reaching consensus is often long and difficult, but the resulting benefit is a final product that is thoroughly vetted and agreeable to the broad community of stakeholders," according to the SERI newsletter announcement.
R2:2013 is the current version of the standard. Nearly 660 facilities around the world are currently certified to R2.