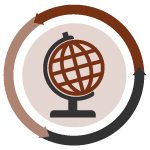 Japan is anticipating a glut of solar panels, and India wants to set up e-scrap recycling facilities in every state.
Japan: Recycling International reports on an effort to recycle solar panels. By the year 2020, Japan is expected to have more than 10,000 tons of solar panels entering the stream.
Israel: Nature.com takes an in-depth look at the informal and unregulated e-scrap recycling industry in the Palestinian territories. According to the article, half the e-scrap generated in Israel ends up in four Palestinian villages.
India: Eco-parks are soon coming to every state in the country, according to Recycling International. The eco-parks are designed to facilitate e-scrap recycling.