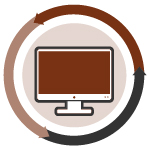 Apple settles accusations from California that it mishandled material from recycled electronics, and a writer says design innovation may have led to the Galaxy Note 7 battery issues.
Apple settlement: The California EPA has reached a settlement with Apple, which was accused of mishandling e-scrap, according to Reuters. Apple allegedly opened two e-scrap shredding facilities without notifying the state.
PC and tablet forecast: According to the International Data Corporation (IDC), worldwide PC shipments are set to decline by 6.4 percent this year. The forecast isn't any better for shipments of new tablets, which are predicted to decline by 12 percent.
End-of-life design: A senior vice president for Dell writes on triplepundit.com how manufacturers can design for reuse, repair, refurbishing and recycling in an attempt to decrease the amount of e-scrap that is generated each year.
UNICOR fallout: The Las Cruces Sun-News editorial board isn't happy with the decision by the South Central Solid Waste Authority (SCSWA) to eliminate free collection and recycling of e-scrap. SCSWA was forced to start charging for electronics when UNICOR, also known as Federal Prison Industries, heavily scaled back its e-scrap recycling program.
Note 7 battery explosions: Just what caused the Samsung Galaxy Note 7 battery to catch fire, forcing the recall of the entire product line? Instrumental writes that it could've been because Samsung was overly aggressive in its product design. The writer says the innovative design of the phone was compressing the battery.
E-scrap shift: An electronics recycling company in Billings, Mont. has started selling refurbished electronics because of low scrap metal prices, says the Billings Gazette. Yellowstone E-Waste continues to be one of the state's largest electronics recyclers.