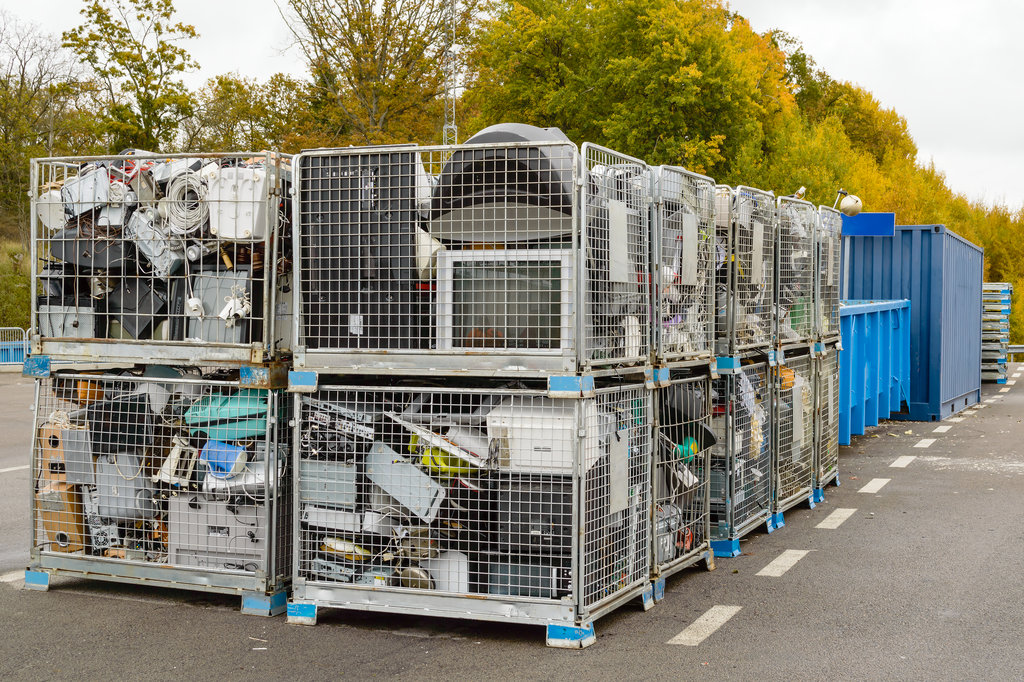 The weight of electronics recycled in 2014 increased from the year before, according to data from the U.S. EPA.
The electronics recycling rate in 2014 was 41.7 percent. That is an increase from 37.8 percent the year before. In all, 1.4 million tons of electronics were recycled in 2014, up from nearly 1.3 million tons.
E-scrap generation, however, stayed the same at 1.3 percent of the entire municipal solid waste (MSW) stream. According to the U.S. EPA's report, selected consumer electronics accounted for 3.3 million tons in the waste stream in both 2014 and 2013.
Jason Linnell, executive director of the National Center for Electronics Recycling, said the numbers are in line with what he expected.
"There is good news that that the percentage increased from 2013 to 2014, but not as much as the increase from 2012 to 2013 [30.2 percent to 37.8 percent]," Linnell told E-Scrap News. "This makes sense in that in 2014 we were still seeing increases in several state programs that had just gotten off the ground in 2011-12, but some of the more mature ones were beginning to level off."
He was also encouraged by the fact that the generation numbers stayed level.
For some categories, the report classifies electronics as miscellaneous durable goods, which also includes appliances, furniture and furnishings, carpets and rugs, tires and lead-acid batteries. Therefore, the amount of electronics going to combustion with energy recovery and the amount landfilled were not calculated.
The EPA also shared keys to boosting source reduction in durable goods. Those included providing repair documents, making parts and connections more accessible for repair and replacement and using bolts and screws instead of glue.