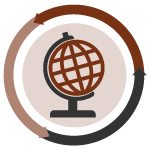 One expert says changes to the extended producer responsibility system in the U.K. are beneficial, and a Middle Eastern kingdom works to teach students about e-scrap recycling.
U.K.: The former head of the largest producer stewardship group in the U.K. writes about changes to the EPR system. In MRW, Dr. Philip Morton says the changes make the system fair for all stakeholders.
Belgium: The Bureau of International Recycling discussed extended producer responsibility (EPR) and e-scrap programs at the organization's latest meeting, according to recyclingportal.eu. The electronics and electrical appliances committee chairman said EPR schemes have a positive impact on recycling, while others testified that the diversity of EPR programs make unification difficult.
Bahrain: A telecommunication operator in this small Middle Eastern kingdom announced the winners of an e-scrap collection contest, which aimed to raise awareness among students about the problems of e-waste. Muharraq Secondary Girls School won a prize for collecting the greatest weight, nearly 2,200 pounds, according to Trade Arabia.com.