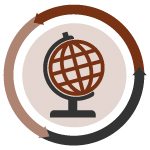 Australia is ramping up research to improve its e-scrap recycling, and a U.K. telecom expert is urging companies to boost repair and reuse.
U.K.: The head of The Comtek Group, a telecommunications repair and support company, talks to ITProPortal about the importance of repairing and reusing technology, instead of "rip and replace." Askar Sheibani says it is rare that a company actually uses an asset for its full life span.
Australia: A researcher as the University of New South Wales has determined the country needs to change its National Waste Policy toeffectively manage and dispose of e-scrap. Currently, less than 1 percent of TVs and 10 percent of computers are recycled in the country, she said.
Australia: Another researcher at UNSW has developed a prototype micro-smelter that can be used to recover the precious metals from smartphones and other e-scrap. According to the Sydney Morning Herald, the prototype uses high-temperature reactions to produce alloys from the circuit boards; then a drone is used to identify the metals so a robot can extract them.
Argentina: The City of Buenos Aires has teamed up with a nonprofit organization to collect and recycle e-scrap. Recycling International says the take-back program will collect tablets, phones and appliances.
India: GQ India is telling its readers to do the right thing and is offering tips on how to properly dispose of e-scrap. The magazine says by the year 2020, e-scrap generation in India is expected to hit 22 million tons.