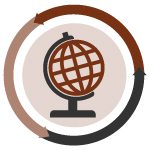 The Basel Action Network and Hong Kong officials spar over illegal dumpsites, and a city in India opens e-scrap drop-off centers.
Hong Kong: Hong Kong's environmental protection department and a U.S. watchdog group are feuding over illegal e-scrap dumpsites. The South China Morning Post reports the department is getting blasted for not taking action on the sites, which were recently discovered by the Basel Action Network (BAN). A department official says BAN didn't alert them to the sites, but BAN says it did.
South Africa: A recycling startup is hoping to be one of the first on the continent to recover e-scrap and put nothing in landfill. According to News24, eWaste Technologies Africa opened in April and currently has four full-time employees and limited equipment. It hopes to attain more funding for an expansion in the near future.
India: The Southern Indian city of Bengaluru, which has a population of 4.3 million, is getting more than 70 e-scrap drop-off sites. The Hindu reports the centers were created because so much e-scrap was being illegally disposed of by private companies.
[slideshow_deploy id='1324′]