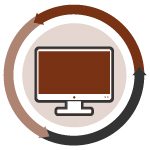 More counties in Pennsylvania and New Jersey halt e-scrap collection opportunities. Numbers out of New York City, meanwhile, indicate more than half of the city's collection comes in Staten Island.
Funding struggle: Another Pennsylvania county has suspended e-scrap collections. The Citizens' Voice newspaper reports Luzerne County has put the brakes on its program for 2016 after the old recycling vendor proposed to boost its prices.
E-scrap milestone: Washington state's extended producer responsibility program for e-scrap has recycled 300 million pounds over its seven-year life, according to KBKW.com. Along with the estimated 6.5 million devices recycled through the E-Cycle Washington program, another 280,000 were sold or donated to reuse organizations.
Collections: Though it's by far the smallest of New York City's five boroughs in terms of population, Staten Island accounted for more than half of the e-scrap dropped off at city collection centers over the past three months. The Staten Island Advance said the numbers would be even higher with curbside collections of e-scrap.
Producer responsibility: A southern New Jersey county has halted most of its e-scrap collections until lawmakers amend the state's extended producer responsibility law, according to The Press of Atlantic City. Cape May County will still accept scrap at its landfill complex for recycling.