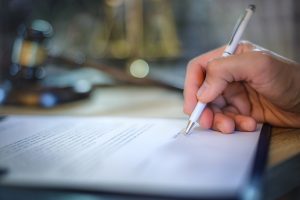 Container deposit fraud allegations against a Waste Management subsidiary in California were settled for $1.1 million last summer.
The California Department of Resources Recycling and Recovery (CalRecycle) entered a settlement agreement with Sacramento Recycling & Transfer Station, also known as USA Waste, in August. The settlement closes a years-long case.
CalRecycle in 2016 claimed the recycling company, which is owned by Waste Management, filed fraudulent container redemption claims in 2013 and 2014.
Under California's program, consumers pay a 5- or 10-cent surcharge on drink containers, with the amount depending on container size. This is known as California Refund Value (CRV). The retailer passes that money to beverage distributors, and those distributors then move it on to CalRecycle. The state agency pays processors for each container they handle, and the processor pays recycling collection centers. The collection centers pay consumers for redeeming their containers, completing the CRV cycle.
CalRecycle said Waste Management's subsidiary collected processing payments for out-of-state containers and intentionally mislabeled PET and HDPE containers as aluminum. According to CalRecycle, the recycling company committed 1,403 violations of the container deposit program. In its complaint, CalRecycle said the company owed just under $4 million.
Waste Management denied the fraud allegations.
The parties settled for $1.1 million, a figure that includes about $839,000 in restitution "for damage or harm which was or may be caused by the violation of any law or the potential violation of any law … ." The sum also includes an $80,000 penalty and nearly $181,000 to recoup costs associated with the case.
Under the terms of the agreement, the Waste Management subsidiary does not admit any fault and the settlement is instead the "result of a compromise of disputed allegations and claims," according to CalRecycle.
The settlement came two months before the parties were scheduled to convene in a hearing before a state enforcement body.
"We reached a settlement and are pleased to put this matter behind us," said Bill Spence, recycling director for Waste Management of Northern California Nevada, in a statement to Resource Recycling.
Photo credit: YP_photographer/Shutterstock

More stories about courts/lawsuits