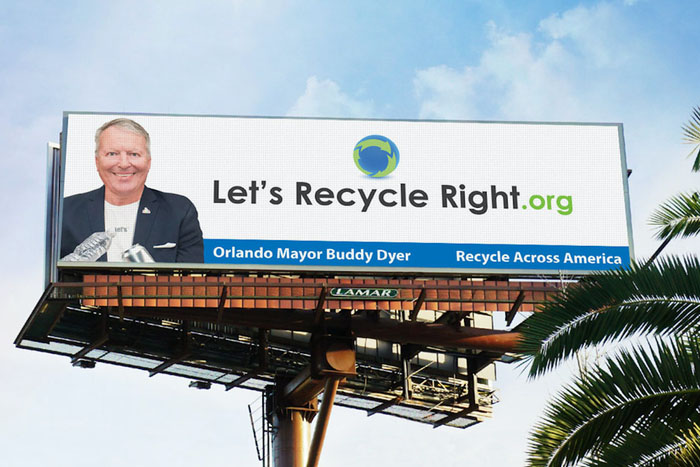 A nationwide campaign for standardized recycling labels on collection bins has received $50 million in donated ad space from some of the largest media groups in the country.
Recycle Across America announced last week that its "Let's recycle right" promotion effort has received donated advertising from ABC, CBS, FOX, NBC, Lamar Advertising, Meredith Publications and more. The campaign, which features celebrities and other public figures, is now the largest recycling campaign in U.S. history, according to Recycle Across America.
"Apparently, we're not the only ones that think it's time to put society-wide standardized labels on bins to finally make it possible for people to recycle right," the organization stated in the announcement.
The group also noted that the ads are working, relaying the story of a Bank of America executive who saw one of the ads in a magazine and was inspired to roll out standardized labels inside BoA's operations. The bank also donated hundreds of thousands of labels to school districts, and according to Recycle Across America, one school district has seen significant savings in hauling fees due to the increase in recycling participation from the labels.
The campaign launched last month, with Recycle Across America citing the numerous challenges facing the recycling industry today in its decision to begin the effort.
"The public confusion and apathy about recycling stems from a lack of national education about proper recycling and a lack of standardized labels on recycling bins, carts and dumpsters," the group said in a release.
Photo courtesy of Recycle Across America.
More stories about industry groups