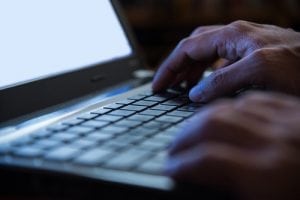 The U.S. recycling market disruption from China's import restrictions has received mainstream media attention since the beginning of 2018. But recently, the issue has engaged a handful of right-leaning opinion writers.
Several recent opinion pieces have framed the Chinese scrap import ban as indicative of fallacies inherent to the recycling industry – and government-provided services in general.
FrontPage Magazine published an opinion piece attacking all aspects of the recycling industry. The magazine alluded to the current market crisis, describing recycling as "a fancy lefty way of saying 'trash.'"
"Even the Communists got tired of sorting through the trash of American socialists," the article states. "The recycling scam shipped garbage on dirty ships for dirty industries while pretending that they're clean and green."
Last weekend, American Thinker described the recycling market downturn with a headline stating, "Recycling: Another environmental scam goes bust."
Breitbart News also recently wrote a news article about China's decision to stop allowing scrap imports and how that has negatively impacted ambitious recycling goals in California.
The conservative media sector is not alone in its criticism of the industry; the same sentiment has trickled down into local letters-to-the-editor (recycling is a "feel-good green scam") and even sustainability-focused outlets (recycling "never was a green virtue, it was mostly a scam").
The recycling industry, of course, is no stranger to pointed criticism from columnists and other voices across the media spectrum, especially when markets are down. In 2015, New York Times opinion writer John Tierney lambasted the industry in his "Reign of Recycling" article, which was a follow-up to his "Recycling Is Garbage" effort in 1996.
Photo credit: silvabom/Shutterstock
More stories about markets