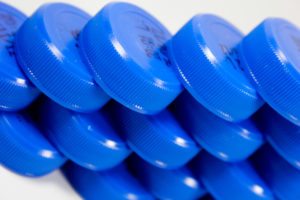 Projects that improve polypropylene packaging recovery are eligible for substantial financial support from the Closed Loop Fund.
The fund, which offers low- or no-interest loans to projects that improve recycling efforts, is looking specifically to finance processors that increase their polypropylene (PP) recovery. PP now has its own model bale specification and is targeted separately by some facilities, but recovery of the plastic still lags far behind that of PET and polyethylene.
CLF, which announced the effort March 8 at Plastics Recycling 2017, will provide up to $5 million per chosen project. The loans can be used to invest in equipment allowing materials recovery facilities (MRFs) to recover PP, finance a lease, expand an operation and more.
"There is an opportunity to increase recovery of PP with the proper infrastructure, driving cost savings for municipalities, increasing revenue for MRFs and supplying greater volumes of high value material into the manufacturing stream," CLF said in a release.
Applicants should be able to put down 10 percent of the desired loan amount, according to the release. Available loan terms range from three years to eight years.
Although any processor is eligible to apply for a PP recovery loan, CLF will give preference to those in circumstances that make them more likely to be successful. That includes plastics recycling facilities (PRFs) and MRFs with existing operations that would be improved or expanded, applicants with co-investors, facilities that can begin processing PP within 18 months of closing on the loan and other variables.
CLF was launched in 2014 with the goal of investing $100 million in infrastructure to boost recycling. As more materials are processed, the fund's founding corporations, meanwhile, would see a larger stream of recycled materials available for use in manufacturing.
In September 2015, the fund loaned $2 million to a Baltimore PRF, a joint venture between QRS and Canusa Herschman.