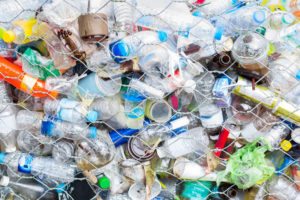 Ann Arbor, Mich. has ended a MRF operation contract with ReCommunity over alleged safety and fire issues at the city's recycling facility.
ReCommunity was in the 20th year of a 26-year contract with Ann Arbor to operate the city's single-stream MRF. The City owns the MRF and has contracted with ReCommunity to run and staff the operation. It had employed around 50 workers.
Ann Arbor decided to terminate the deal with ReCommunity due to "ongoing and repeated safety deficiencies," Michigan Live reported last week.
According to the City, a spate of fires at the MRF has occurred this year and "operating practices have jeopardized employees' safety."
ReCommunity called the action unjust and suggested it could result in a lawsuit.
"Unfortunately we have contacted our counsel and anticipate he will take the appropriate steps in court," Ron Stearns, ReCommunity's plant manager, said in a prepared statement delivered to Ann Arbor City Council.
ReCommunity could not be reached for comment by press time.
In addition to the Ann Arbor site, the company operates four MRFs in Michigan and numerous other facilities along the East Coast. It refers to itself as a "pure-play" recycling company because it doesn't operate landfills or own collection trucks. The company's corporate office is located in Charlotte, N.C. It processes nearly 2 million tons of material annually, according to the company's website.
Officials from the city declined to comment.
For the time being, all residential recyclables picked up in Ann Arbor by its curbside service provider, Recycle Ann Arbor, will be sent to a single-stream facility about 20 miles west of the university town.
The end of the partnership was not hugely surprising.
Last year Michigan Live reported the City was unhappy with ReCommunity as its private operator and was actively exploring its options with regard to the partnership. City officials did not note specific concerns with ReCommunity as a partner at the time.