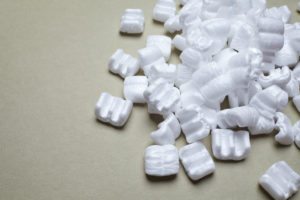 San Francisco has approved a wide-ranging ban on expanded polystyrene products. The policy goes into effect next year.
The ban, which was introduced in April to broaden an existing ban on EPS food-service products, was approved unanimously last week by the City's Board of Supervisors. Taking effect on Jan. 1, 2017, the ban will cover EPS packaging, cups, plates and more, making it the nation's most aggressive municipal policy toward limiting use of the material.
The legislation calls EPS "an environmental pollutant" and suggests the material "cannot be recycled through San Francisco's recycling collection program and is otherwise difficult or impossible to recycle, and is not compostable."
The collection of EPS in curbside recycling programs is rare in the U.S. According to a database maintained by foam manufacturer Dart, the most common collection approach for EPS products is drop-off.
San Francisco, which has a goal of achieving zero waste by 2020, does not currently accept EPS in its curbside program.
In comments submitted to the City, various groups argued the ban was not necessary.
"Product bans are not in alignment with zero waste," the EPS Industry Alliance stated. "Material substitution does not guarantee waste elimination. Nor does it ensure the alternative materials will be better for the environment."