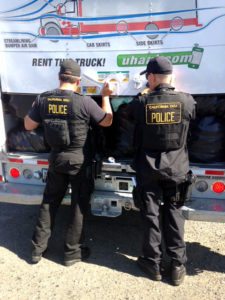 The ringleaders of a major container deposit fraud scheme will spend time behind bars and pay more than $1 million in to the state of California.
According to the California Department of Resources Recycling and Recovery (CalRecycle), authorities raided Los Angeles-area storage facilities on May 4 and found workers unloading semi-truck trailers full of used beverage containers from outside the state.
They searched 18 storage units and seized 35,479 pounds of aluminum containers worth nearly $71,000 in potential deposit refunds and 9,125 pounds of plastic bottles worth more than $11,406 in deposit refunds, according to CalRecycle.
The raid came after a five-month investigation determined the storage units were used as hubs for a scheme to import Arizona containers to illegally redeem in California, according to CalRecycle.
On May 11, Francisco Flores, 59, of Los Angeles, pleaded guilty to felony recycling fraud and was sentenced to one year in jail and ordered to pay $800,000 in restitution. Guillermo Chavez, 62, of Anaheim, pleaded guilty to grand theft and was sentenced to four months in jail and $225,000 in restitution.
"Californians expect and deserve vigorous fraud-prevention efforts to ensure the nickel or dime they pay at the cash register for CRV doesn't wind up in the hands of criminal organizations," Scott Smithline, CalRecycle director, stated in a press release.