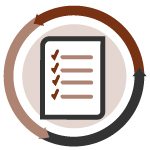 Kard Recycling Services, Inc. of New Berlin, Wisc.; Rapid Shred LLC of Grandville, Mich.; Safeguard Shredding LLC of Ft. Myers, Fla.; Shred Masters of South Ogden, Utah; Smarter Shredding Inc. of Dallas; and United Document Destruction and Storage of Reading, Pa. have either achieved or renewed their NAID certifications for physical destruction of hard drives.
Also, Opportunity Distributing Inc. of Minnetonka, Minn. has renewed its NAID certifications for computer hard drive sanitization and physical destruction of hard drives.
E-Scrap News has added OHSAS 18001 and NAID AAA into its certification directory, as well as moved the directory online. If your firm recently completed these certifications, a CHWMEG audit or an ISO 9001, ISO 14001, R2, RIOS or e-Stewards certification, e-mail [email protected] to be included in this section and in E-Scrap News' directory. The full directory is available here.