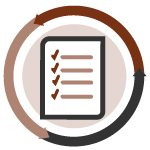 LeMay Mobile Shredding – Vancouver of Vancouver, Wash. and Shredall Scotland of Glasgow, Scotland have either achieved or renewed their NAID certifications for physical destruction of hard drives.
Also, DMD Systems Recovery, Inc. of Tempe, Ariz. has achieved its NAID certification for computer hard drive sanitization as well as physical destruction of hard drives.
DMD is the first IT asset disposition company in the world to achieve NAID AAA certification for sanitization operations under a new audit methodology utilizing auditors accredited to conduct audits for other ISO standards. Under this alternate auditing option, DMD was able to achieve NAID Certification on the same day it renewed it environmental certification.
E-Scrap News has added OHSAS 18001 and NAID AAA into its certification directory, as well as moved the directory online. If your firm recently completed these certifications, a CHWMEG audit or an ISO 9001, ISO 14001, R2, RIOS or e-Stewards certification, e-mail [email protected] to be included in this section and in E-Scrap News' directory. The full directory is available here.