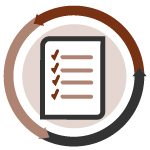 Apto Solutions' facility in Milpitas, Calif. Is now certified to the e-Stewards standard. The ITAD company's facilities in Atlanta and Austin, Texas were already certified to the standard.
American Document Shredding LLC of Oklahoma City; Chesapeake Paper Systems of Baltimore; CLEARDATA – Gauteng of Johannesburg, South Africa; Datashredder Corp. of Foxboro, Mass.; IROW of Mosinee, Wisc.; Office Paper Systems, Inc. of Gaithersburg, Md.; Off-Site Records Management LLC of San Jose, Calif.; Record Keepers LLC of Fargo, N.D.; Rock Solid Shredding of Little Rock, Ark.;Safeguard Shredding LLC of Ft. Myers, Fla.; Secure Shredding and Recycling of Baton Rouge, La.; Shredlogix, Inc. of San Jose, Calif.;Shred Right (a Rohn Industries Co.) of St. Paul, Minn.; ShredTex of Houston; and Tri-State Shredding of Harrisburg, Pa. have either achieved or renewed their NAID certifications for physical destruction of hard drives.
E-Scrap News has added OHSAS 18001 and NAID AAA into its certification directory, as well as moved the directory online. If your firm recently completed these certifications, a CHWMEG audit or an ISO 9001, ISO 14001, R2, RIOS or e-Stewards certification, e-mail [email protected] to be included in this section and in E-Scrap News' directory. The full directory is available here.