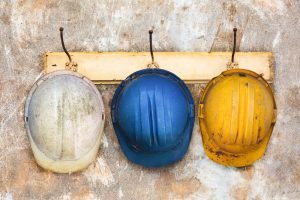 A New Jersey metals recycling company has been hit with more than $120,000 in fines by the Occupational Safety & Health Administration.
Park Stein, located in Clifton, N.J., received 16 OSHA violations amounting to $121,600. The company, which operates under the name Parkway Iron & Metal, has been in business for 75 years, according to its website.
In announcing the violations, OSHA singled out a front-end loader that posed a threat to Park Stein's workers.
"Park Stein's regular use of a front-end loader that was so poorly maintained as to create a hazard to its employees reflects a willful lack of regard for the safety of employees at the facility," said Lisa Levy, director of OSHA's Hasbrouck Heights Area Office in New Jersey.
A full list of the company's citations can be found here.
The City of Clifton reportedly contacted OSHA officials in December to call attention to the "potential hazards" at Park Stein's facility.