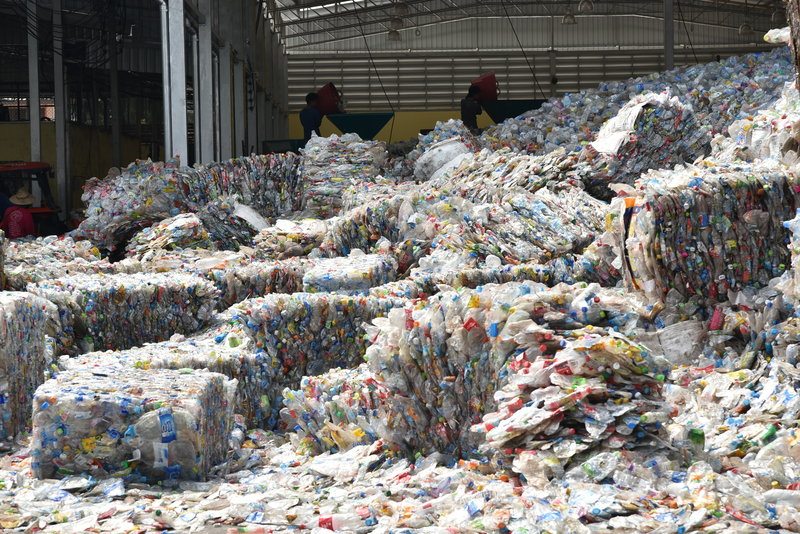 Monoworld Recycling has opened a multi-million dollar facility in Rushden, Northamptonshire to recover a wide range of mixed plastics.
The plastics recovery facility (PRF), which cost nearly $12 million to build, is expected to recover 110,000 tons of material annually. Italian equipment firm AMUT led the build-out of the facility and TOMRA was chosen to provide sortation equipment.
Optical sorters are being used by Monoworld to separate plastic from mixed bales into PET, HDPE, PP, film and black plastic bales. The HDPE and PP materials are turned into flake on-site, while the rest of the material is baled and sold to customers throughout Europe.
The company, which has been in business for more than 30 years, also operates a materials recovery facility (MRF) in Bedfordshire, which is located about 20 miles south of the new PRF.
Last year, Monoworld said it would invest in new sorting lines and a new facility after facing fines for exporting mixed waste to other countries from its Bedfordshire MRF.
Claire Shrewsbury, the program area manager for plastics at WRAP, the U.K.-based waste prevention group, said in a press release that Monoworld's investment represented "the U.K.'s drive to collect and recycle more non-bottle plastics arising from the domestic packaging waste stream."