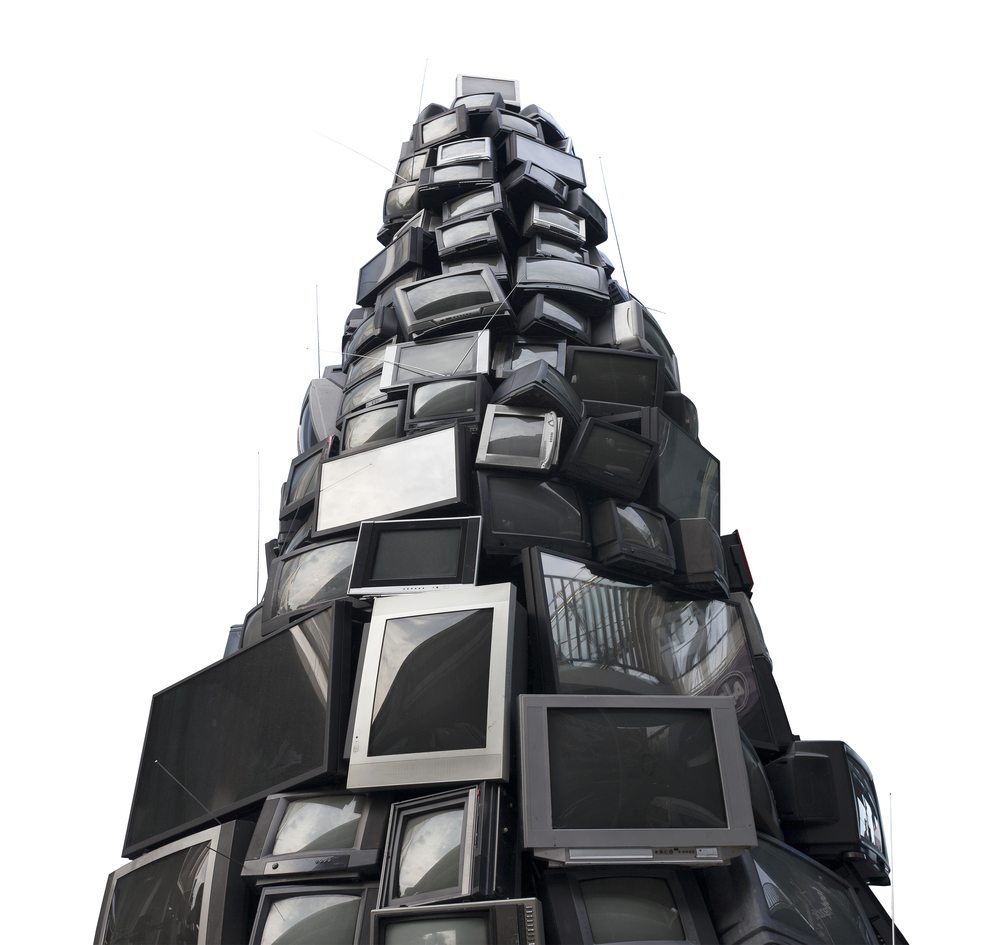 Nulife Glass succeeded in getting a CRT glass smelting furnace up and running in New York but is now fighting with Pennsylvania regulators who say it is stockpiling material. State officials assert Nulife has speculatively accumulated 17 million pounds of CRT material in four warehouses in Pennsylvania.
The Pennsylvania Department of Environmental Protection (PA DEP) issued a public notice on Oct. 8 denying Nulife's request for a variance to the CRT rule in Pennsylvania. As a result, the state is considering the warehoused material hazardous waste.
"The CRT materials stored in warehouses in Erie and Mercer counties have been speculatively accumulated without a feasible means of recycling the material or the appropriate amounts being recycled within the relevant time period(s)," the notice read.
Nulife, which was the subject of an E-Scrap News Q&A last week, has tried over the past year to receive approval for a variance that would provide the firm with added time to recycle the material at its newly-opened CRT glass smelting furnace in Dunkirk, N.Y. It has also maintained that the material currently in storage in Pennsylvania, which dates back to 2014 and consists mostly of CRT funnel glass, is a commodity, not a waste, and is therefore excluded from the management requirements of the CRT rule.
"We have built and actually own a method to recycle CRTs," Simon Greer, the company's owner, told E-Scrap News. "Our leaded glass is feedstock and not waste. We pass the CRT rule with flying colors."
Greer said the company is now "planning to leave Pennsylvania" as a result of the state's regulatory actions. He said the material in storage contains about $4 million worth of extractable lead and the firm is intent on processing it.
"We will not be running away from it," Greer said. "That's our bank."
Officials express concerns
US EPA regulations state CRTs sent for recycling aren't regulated as hazardous waste if, among other requirements, they're not accumulated on a speculative basis. To avoid speculative accumulation, stored material must be potentially recyclable and there must be a feasible means of recycling them, and at least 75 percent of the material has to be recycled or transferred to a different site for recycling during the calendar year. Companies can apply for variances from the rule, as Nulife did.
Documents obtained by E-Scrap News show that PA DEP notified Nulife of its concerns with the glass stored in Pennsylvania in a November 2015 letter. Nulife, the letter reads, had begun shipping material from its New York location to Pennsylvania in May 2014 and had amassed over 17 million pounds of material in four warehouses. Just under 14 million pounds of that material is leaded CRT glass while the rest consists of whole CRT devices.
Noting that none of the stored material had been recycled as of November 2015, regulators also raised concerns about the company's ability to properly and quickly recycle the material once its Dunkirk furnace was operational.
"The Department has no information to indicate that it will have the capacity to timely recycle 75 percent of the over 17 million pounds of used cathode ray tube materials that you have located in Pennsylvania to date," the notice reads.
The Nov. 25 letter gave Nulife two options: Nulife could remove the material by April 2016 or apply for a variance detailing why the stockpile had accumulated and how and when it would be removed.
Variance rejected
Nulife submitted an application for a variance in December 2015 and sent in a lengthier, amended version in February 2016, but PA DEP was not satisfied with the answers the company provided. The agency continued to request that the company provide additional information about its timeline for recycling the warehoused material over this summer, eventually rejecting the application.
"The application did not satisfy applicable regulatory requirements for a variance," Neil Shader, a PA DEP spokesman, told E-Scrap News.
Shader added that public comments will be accepted until Nov. 8 before PA DEP moves to finalize its decision.
The two sides also attempted to negotiate a consent agreement as an alternative to granting a variance, records show, but no agreement was reached.
Greer pointed to a 2009 letter from the U.S. EPA to argue that the company's warehoused material should be defined as a commodity. The letter, which has been the subject of much debate within the industry, determined that glass bound for recycling abroad at a lead smelter or as part of CRT manufacturing "is a commodity rather than a waste."
"How can it be any different to domestic CRTs? How can there be any distinction between exported and domestic leaded glass bound for a smelter?" Greer asked.
PA DEP did not respond to specific questions regarding how the agency made its determination that the material stored by Nulife is a waste.
Greer pointed to the recent collapse of Closed Loop Refining and Recovery, a firm in Ohio and Arizona that left behind millions of pounds of CRT material, to suggest regulators were placing unfair blame on the company.
"I am sure they are feeling vulnerable after Closed Loop," Greer said. "We are being used to divert the attention that should be elsewhere."