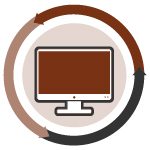 A New Jersey sheriff attempts to fight the widespread dumping of end-of-life electronics, and a modular smartphone could be coming from Motorola.
Dumping decried: A county sheriff in New Jersey is starring in a television PSA warning people to stop dumping electronics illegally. The Burlington County Times says the state banned electronics from going into landfills in 2008 but that since then, several e-scrap recycling programs have gone under.
Market forecast: A new report from Research and Markets examines the e-scrap market from 2015 to 2021. It includes analysis by region, by segment and by type.
Going mod: The smartphone, and therefore the end-of-life process of the smartphone, is ever-evolving, and Motorola is close to releasing the latest technology. Wiredreports it is designing a modular phone, which is extremely thin and allows users to add on "mods," things like a camera, speaker or projector.