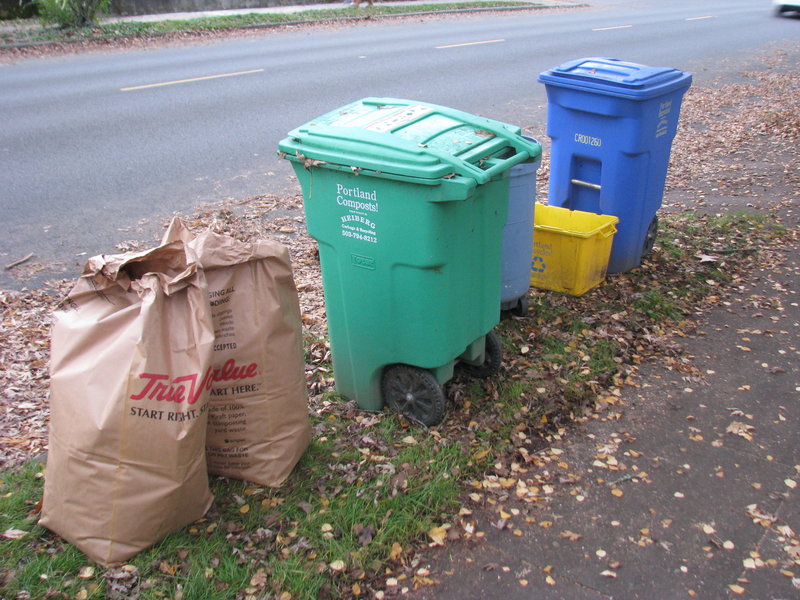 The United States' recycling rate notched up slightly in 2014, according to statistics released by the U.S. Environmental Protection Agency.
The recycling rate came in at 34.6 percent in 2014, up from 34.3 percent in 2013.
While total generation of MSW increased, so did the recycling and composting of material, according to the EPA's analysis on 2014.
MSW generation increased to 258.5 million tons in 2014, up about 1.4 percent over the year before. But recycling and composting (not including combustion with energy recovery) increased to 89.4 million tons, up about 2.2 percent.
The numbers indicate a general plateauing of the nation's recycling rate, something the 2013 data also showed.
Diving into the mix, some materials saw higher recycling rates in 2014 and some lower.
Glass containers saw a recycling rate decrease of 1.5 percentage points from 2013, and the material's rate is now 32.5 percent. HDPE natural bottles, meanwhile, now have a 29.5 percent rate, up 1.3 percentage points from the 2013 level.
Corrugated boxes, a category not separately broken out in 2013, saw a recycling rate of 89.5 percent. Steel cans moved up a tenth of a percentage point to 70.7 percent. Aluminum beverage containers hit 55.1 percent (flat). And PET bottles and jars came in at 31.2 percent (down 0.1 percentage point)
On the organics side, yard debris saw a national recovery rate of 61.1 percent, up about one percentage point from 2013. Food scraps/food-soiled papers are at 5.1 percent recovery, up a tenth of a percentage point.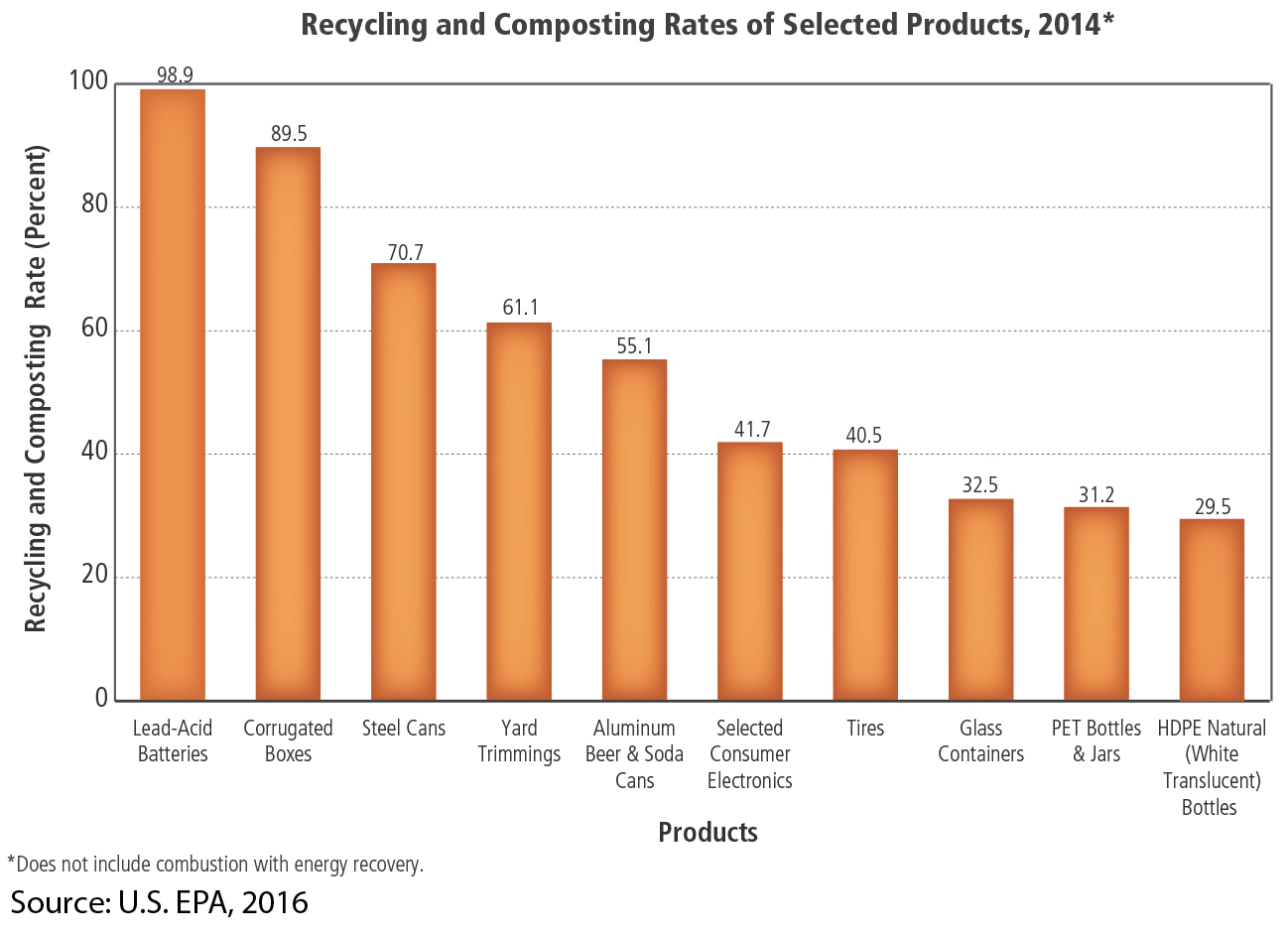 The report also reported on the recovery of all paper and paperboard materials, noting a 64.7 percent recycling rate in 2014. That was up about 1.4 percentage points from the year before.
While the amount of material landfilled increased year-over-year, the EPA noted the weight was still significantly below the peak of landfilling in 1990. In fact, the 136 millions tons landfilled in 2014 was 6.4 percent less than the weight landfilled in 1990.
On a per-capita basis, U.S. residents in 2014 each sent about 2.3 pounds per day to the landfill, flat compared to the two years before it. But as far back as 1990, that number was 3.2 pounds per person per day.
The EPA has also released an update to its Recycling Economic Information Report, which outlines the wider environmental impact of materials recovery efforts taking place in the U.S. The report notes that using the most recent figures available, recycling and reuse activities led to 757,000 jobs, $36.6 billion in wages and $6.7 billion in tax revenue.
"Recycling is not only an asset to our environmental and social goals, but a boost to our economy," Mathy Stanislaus, EPA's assistant administrator to the Office of Land and Emergency Management, said in a press release. "America's great strides toward prioritizing recycling are evident. We've educated our communities, citizens and businesses to recycle more, quadrupling our recycling rate since 1976 and creating a more sustainable world."