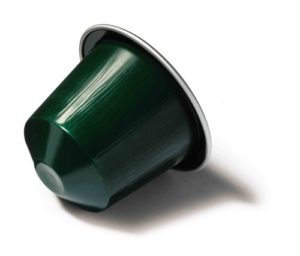 Aluminum giant Constellium is joining forces with Nespresso to help keep more of the coffee brand's single-use capsules out of the waste stream in some parts of Europe.
The two companies are partnering to help enhance Nespresso's Second Life program, which encourages people to use spent Nespresso coffee pods to create art, jewelry and other products.
Nespresso makes its pods out of aluminum.
"For Second Life, Constellium will lend its expertise in metal supply and recycling using its aluminium casting and rolling plant in Singen, Germany," Constellium noted in a press release. "The facility will be part of the transformation of the used capsules that were collected into new ones, as well as into iconic and quintessentially Swiss products that will be sold throughout the country."
Constellium is based in Paris. Nespresso's corporate headquarters are located in Lausanne, Switzerland.
The Second Life initiative encourages consumers to take a picture of creations made from used pods and to post it on the Nespresso website, or on Instagram using #NespressoSecondLife. The contest is open to residents of Switzerland and Lichtenstein only.
In addition to the amatuer creations, other products made from the capsules, including a Swiss Army Knife, will be manufactured and sold.
According to Nespresso, the coffee company has been recycling its aluminum pods for 25 years. The capsules can be dropped off at 2,700 sites around Switzerland. Consumers who get their pods delivered can also exchange the empty ones through the mail. The aluminum pods are turned into things like bike and automobile parts, window frames and even, more pods.
Recently, manufacturers of single-use coffee capsules in North America have begun efforts to make those products more easily recyclable. The initiatives have been aimed at capsules made of plastic.