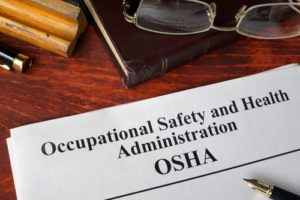 OSHA penalties against a plastics reclaimer and EPS industry criticism of Ikea drew our readers' clicks in January.
The list below shows our top stories last month in terms of unique page views.
1 | OSHA cites plastics reclaimer for alleged violations
The Occupational Safety and Health Administration has issued two dozen citations to a Georgia plastics reclaimer, with proposed penalties totaling more than $133,000.
2 | Ikea draws fire from EPS sector
EPS packaging will be replaced by fiber-based alternatives for Ikea's ready-to-assemble furniture. While the retailer cites environmental friendliness as its goal with the change, not everyone is thrilled to hear the news.
3 | Feds hope to catalyze development of recycling technology
The federal government will invest up to $70 million in a new research institute focused on boosting recycled content in manufacturing and reducing recycling costs.
4 | Indiana invests in food-service and ag plastics recovery
Two Indiana recycling companies have received state grants to expand recovery programs for what are often considered hard-to-recycle plastic materials.
5 | Are PET thermoforms making it to market?
Clamshells and similar food-packaging products are increasingly being targeted for collection. A trade group reports on research into how items are being handled in the processing and reclaiming stages.