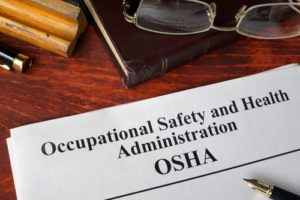 The Occupational Safety and Health Administration has issued two dozen citations to a Georgia plastics reclaimer, with proposed penalties totaling more than $133,000.
OSHA issued citations to Gainesville, Ga.-based Nemo Plastics, a 20-year-old company that reclaims post-industrial plastics, primarily PP and PE.
Eric Sidewater, owner of Nemo Plastics, told Plastics Recycling Update the company plans to sit down with OSHA and discuss the allegations.
"Safety is priority one, and we're going to work with them in any way to keep everyone compliant and happy," Sidewater said.
OSHA said the serious citations were related to the following: allowing the accumulation of combustible dust; the failure to provide personal protection clothing; failure to implement a program to prevent machinery from starting up during maintenance; failure to evaluate spaces, including silos, to determine if they were considered confined spaces in need of a permit; a lack of machine guards, exposing workers to amputation risks; and a failure to develop a noise-monitoring program.
The citations, issued Dec. 22, stemmed from inspections in July 2016. The inspections were precipitated by a complaint filed with OSHA, according to the federal agency.