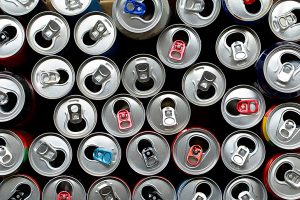 Lower scrap aluminum prices helped improve profitability for aluminum rolling and recycling company Novelis last year.
The Atlanta-headquartered business's overall product line was made up of 61 percent recycled content during the 2019 fiscal year. That was up from 57 percent during the prior fiscal year. It was 33 percent during the 2011 fiscal year.
The company describes itself as the world's largest recycler of aluminum, with 12 recycling facilities on four continents. In North America, Novelis has plants with recycling operations in Berea, Ky.; Greensboro, Ga.; Russellville, Ky. (joint venture with Tri-Arrows Aluminum); and Oswego, N.Y.
Globally, the company used nearly 2.19 million short tons of aluminum scrap (subtracting melt loss) during the 2019 fiscal year, up from 2.01 million in 2018 and 1.87 million in 2017, annual financial filings show.
The company reported record financial returns during the fiscal year, which covered the period April 2018 through March 2019. Its net sales came in at $12.33 billion, and its earnings totalled $1.4 billion. The earnings were up from $1.2 billion in the 2018 fiscal year.
Lower scrap metal prices were one factor boosting the company's profitability. Novelis consumes post-industrial and post-consumer metal, as well as production scrap from its customers. A major input is post-consumer UBCs, which have seen low prices lately. In March, for example, UBCs sold for about 54 cents per pound, down from nearly 73 cents a year before, according to RecyclingMarkets.net. UBCs are now trading for about 56 cents per pound.
In January, Resource Recycling took an in-depth look at the low UBC prices.
Other factors boosting profits for Novelis were increased sales volumes and a favorable product mix, according to a press release. However, the company fetched lower prices for sheet it sells into the beverage can market, and that held the company back from even better numbers.
Photo credit: brachostudio/Shutterstock
More stories about metals