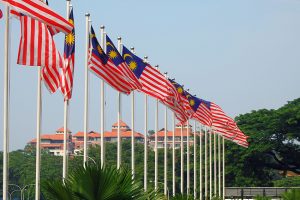 Scrap plastic traders continue to circumvent import restrictions in one Southeast Asian country by labeling recovered plastic as another type of commodity.
The environmental ministry of the Malaysian government described the smuggling practices in an April 23 press conference, according to The Star newspaper. Environmental minister Yeo Bee Yin said the government conducted a two-week investigation of imports and found discrepancies in how shipments were labeled and what they actually contained.
Additionally, an examination of trade data suggests U.S. exporters are using this tactic to ship scrap plastic into Malaysia.
Last year, the government enacted import regulations to control the influx of scrap plastic, an increase that resulted from China's ban on scrap plastic imports. One provision is Malaysia's tight control of import licenses.
But, as Plastics Recycling Update has previously reported, traders have found other ways to continue moving material. The latest government enforcement campaign shows those practices are ongoing.
False trade codes
Exports and imports to all countries are labeled with a harmonized commodity identifier called an HS code. The code for scrap plastic is 3915, and shipments bearing that identification are subject to the Malaysian import restrictions. But, according to the environment ministry, traders are instead labeling shipments with HS code 3920, which designates a handful of finished plastic products: plates, sheets, film, foil and strip.
Yeo explained that by using the wrong code, traders ensure their shipments "don't need a permit and can enter the country straight away," the Star reported.
Shipments to Malaysia coded 3915 have decreased since the government enacted new regulations. But Plastics Recycling Update evaluated U.S. export figures and found that alongside that decrease, shipments to Malaysia coded 3920 have increased significantly. Although it's unclear whether the spike is due to the false coding practice, the correlation is notable.
In December 2018, January 2019 and February 2019, the most recent months for which figures are available, U.S. exporters sent record volumes of shipments coded 3920. In December, shipments spiked from what had been an average of 1.2 million pounds per month for the preceding year to 7.5 million pounds in December alone. That was the largest monthly shipment of products coded 3920 to Malaysia on record. In January and February, they shipped 5.6 million pounds and 4.4 million pounds, respectively, of items coded 3920.
Meanwhile, scrap plastic shipments coded 3915 were down substantially year over year during those months. In February 2019, U.S. companies sent 8.9 million pounds of scrap plastic to Malaysia, which is just 18 percent of the 50.1 million pounds shipped during the same month a year earlier.
Steve Wong, executive director of the China Scrap Plastics Association, told Plastics Recycling Update that HS code 3901, which designates polyethylene resin and pellet products, is also frequently used in place of the proper scrap plastic designation.
U.S. trade figures show similar recent exponential increases in monthly U.S. shipments of material coded 3901 to Malaysia. Throughout 2017, these shipments averaged 6.9 million pounds per month. But the volume began to grow quickly in June 2018, when shipments rose from 11.3 million pounds to 36.9 million pounds. By November 2018, shipments with this code hit 97.8 million pounds. They decreased in subsequent months but remain far above the average before 2018.
Photo credit: travfoto/Shutterstock

More stories about exports