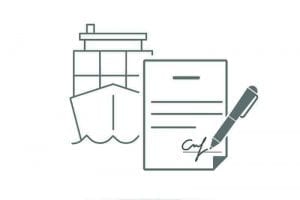 Southeast Asian countries are moving to constrain imports of recyclables, but some exporters are mislabeling scrap plastic shipments to get around the restrictions.
Across the region, which has seen a spike in scrap material imports, countries have implemented various types of restrictions this year.
In response, some exporters in the U.S. and elsewhere, and their importing counterparts in the destination countries, are reportedly falsely identifying scrap plastic as another product in shipping paperwork.
When scrap materials are shipped internationally, they are identified using harmonized system (HS) codes, which are recognized internationally. When countries look to restrict imports, they often do so using the HS code. Scrap plastic, for instance, is identified using code 3915.
China, Malaysia and a handful of other Southeast Asian countries have enacted restrictions on importing materials under code 3915. But this month, Malaysian government official Zuraida Kamaruddin visited a port and found imports were incorrectly labeled, according to the Malay Mail newspaper. Kamaruddin, who has taken the lead on reforming the country's scrap material import policies, noted that "some companies that import plastic waste had falsely declared their products using other codes" to continue to move material.
Steve Wong, executive director of the China Scrap Plastics Association, confirmed that this is a common practice.
"Now because of this suspension of issuing approved permits, lots of recyclers use different codes," Wong explained.
"When it's 'scrap' it's more likely their shipment gets opened and inspected," he added.
This is common in other countries as well, Wong noted, and in some cases it's not as much of a problem because the scrap plastic in question is very similar to another tariff code. For instance, polypropylene super sacks might be imported under the code for polypropylene used bags, avoiding the scrap tariff code. But in other cases, the material is labeled under a very different code.
The mislabeling also means trade data, which has showed a dramatic decline in scrap plastic shipments to Southeast Asia in recent months, is likely skewed. The U.S. Census Bureau database charts exports based on HS code.
According to the Malaysian news article, Kamaruddin said businesses that mislabel shipments should be penalized, and she planned to bring it up to other government officials.
Image credit: By Julia Tim/Shutterstock

More stories about exports