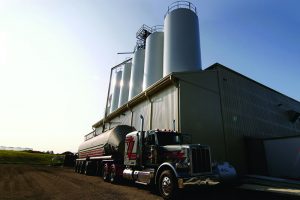 Stories about emerging outlets for mixed plastics dominated our readers' attention last month.
The list below shows our top stories published in February in terms of unique page views.
1 | Here's a domestic outlet hungry for 3-7 plastics
Many municipal programs and facilities have recently tried to cut back on mixed plastics, citing tight markets. But reclaimer EFS-Plastics has plans to open a third North American operation and is on the hunt for more mixed bales to fuel its growth.
2 | Renewlogy gets nod for Phoenix mixed-plastics program
A city of Phoenix evaluation team is recommending plastics-to-fuel company Renewlogy be selected to operate a diversion program recovering post-consumer No. 3-7 plastics.
3 | West Coast reclaimers expand mixed-plastic capacity
Merlin Plastics and Peninsula Plastics Recycling are making substantial investments in mixed-plastics processing capacity, bringing positive news for a region hard hit by China's ban.
4 | Packaging stewardship bills hit states
Lawmakers in Indiana and Washington are evaluating proposals that would shift end-of-life packaging management responsibilities from municipalities to product producers.
5 | Board maker eyes the plastics 'no one wants'
Mixed plastics and recovered carpet aren't usually the preferred feedstock for product manufacturers. But a Texas company making wood alternatives for the construction sector is building its business around those very materials.
Photo courtesy of EFS-Plastics.