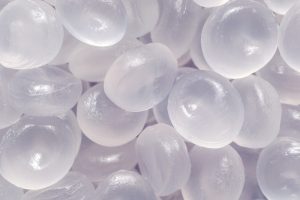 Global energy, chemicals and plastics company Total has acquired a French PP reclaimer.
Total on Feb. 18 announced it acquired Synova, a French company that produces 20,000 metric tons per year of PP. Synova sells the recycled plastic into automotive markets.
Details of the transaction were not released.
Total, a major producer of virgin plastics, is already involved in the recycling world. It produces PP and PE compounds made of 50 percent recycled plastic. The company is also involved in a project aimed at the emergence of a PS recycling system in France by 2020.
Last year, Plastics Recycling Update reported on Total's partnership with Polystyvert, a Quebec PS reclaimer commercializing technology that dissolves and purifies foam PS.
Total is also a founding member of the Alliance to End Plastic Waste.
"The acquisition of Synova is a concrete proof of our commitment to developing plastic recycling," Bernard Pinatel, president of Refining & Chemicals for Total, stated in the acquisition announcement.
The acquisition is part of a trend of virgin plastics manufacturers investing in the recycling industry. Earlier this year, DAK Americas acquired U.S. reclaimer Perpetual Recycling Solutions and Indorama Ventures acquired Custom Polymers PET. Last year, Indorama acquired French PET and HDPE reclaimer Sorepla and LyondellBasell completed a transaction making it a 50-50 partner in Netherlands reclaimer Quality Circular Polymers.
Ted Harris, Total's technical service and sustainability manager, will be a panelist on the opening plenary session at next month's Plastics Recycling Conference and Trade Show near Washington, D.C. The session is titled "Prime Plastic's Circular Strategies."
Photo credit: Afanasiev Andrii/Shutterstock

More stories about PP