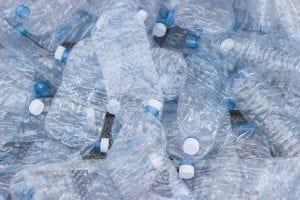 Two Canadian depolymerization startups recently signed significant deals to advance commercialization of their technologies.
The first to be announced was a partnership between plastics reclaimer ReVital Polymers, startup Pyrowave and global plastics producer INEOS Styrolution. The PS recycling announcement was made in conjunction with the meeting of Group of 7 (G7) environment, energy and oceans ministers in Halifax, Nova Scotia earlier this month. G7 is a group of countries with some of the largest economies in the world.
"One of the best ways to avoid plastic getting into the environment is to create market value for it in the economy, and that's what we're doing," Keith Bechard, chief commercial officer at ReVital Polymers, told Plastics Recycling Update.
The second announcement concerned a joint venture between startup Loop Industries and worldwide plastics manufacturer Indorama Ventures. The two companies will work together to produce recycled PET at a U.S. facility for use by major brand owners.
A new PS supply chain
Pyrowave, an Oakville, Ontario company, first signed an agreement with virgin PS maker INEOS Styrolution in November 2017. Pyrowave uses a catalytic microwave depolymerization technology to break down PS into styrene monomers, which INEOS Styrolution plans to use to make new plastic.
Now, the parties have found a partner to source, sort and process the scrap plastic. They announced on Sept. 19 they've formed a consortium with ReVital Polymers.
Opened in 2017, ReVital Polymers is a Sarnia, Ontario plastics reclaimer with extensive sorting and processing abilities. One of the few domestic outlets for post-consumer mixed plastics, ReVital breaks bales and sorts them by resin. ReVital re-bales and sells PET containers, and it grinds, washes, melts, compounds and extrudes PE and PP into pellets for a number of specific applications.
ReVital Polymers already brings in bales with PS, but the cost to recycle the plastic is greater than its value, Bechard said.
"What we've been looking for is a tremendous technology and we believe we've found one with the Pyrowave technology," he said.
Within the next year, ReVital Polymers will install and activate Pyrowave's equipment. The styrene oil ReVital generates with it will then be used by INEOS Styrolution to make new plastic (INEOS Styrolution's Canadian facility is only a 10-minute drive from Revital Polymers in Sarnia).
The technology can process colored PS and material with food residue, but, contrary to common expectation, chemical recycling technologies such as Pyrowave's still require preparation to generate a clean feedstock, Bechard said. That's important for both operation of the equipment and overall yield.
"It's forcing us to maintain our high bar," he said.
Over the next two years, the partners will commercialize not just a recycling technology but an entire recovery supply chain, he said.
"What's so exciting about this project is that it's a collaboration between folks that really have some varied expertise in the marketplace," Bechard said.
PET partnership
Terrebonne, Quebec company Loop Industries will enter into a 50-50 joint venture with Indorama Ventures, the parties announced on Sept. 24.
A publicly traded company, Loop Industries uses a heatless, pressureless depolymerization process to break down PET into its component monomers, which can be used to make new PET. The technology can recover PET from difficult-to-recycle items, such as contaminated PET packaging and polyester textiles.
As part of the joint venture, an Indorama facility in the U.S. will be retrofitted with Loop's technology, said Nelson Switzer, Loop Industries' chief growth officer. Indorama has nine locations in the U.S., all in the south and southeast, although not all of them make PET. Switzer said the companies are exploring a number of locations in the east as candidates for the retrofit. They expect to decide on one soon.
At the facility, 100 percent recycled PET will be produced for the beverage and consumer packaged good markets. Manufacturing is expected to begin in early 2020.
"This joint venture combines each of our companies' area of expertise so that we may both play a leading role in the global shift by business and consumers to the circular economy," Daniel Solomita, Loop Industries founder and CEO, stated in a press release. "This is a first strategic step in our global commercialization plan and mission to accelerate the world's shift toward sustainable plastic and away from the traditional take, make and dispose economy."
The joint venture will have what's described as an exclusive worldwide license to use Loop's technology. Switzer told Plastics Recycling Update the exclusivity applies to retrofits only.
Loop Industries has already signed deals with brand owners. In July, it disclosed it had signed an agreement to supply recycled resin to beauty products company L'Oréal. And in January, it said it was working with food and beverage company Danone to supply recycled resin for evian brand water bottles.
For the new joint venture, Switzer said Loop Industries has letters of intent and term sheets with consumer products brands covering nearly all of the volume of recycled PET that's expected to be produced at the Indorama facility. They're completing agreements for the remaining volumes now, he said.
As virgin plastics companies move further into the recycling space, Indorama Ventures has taken a two-prong approach of investing in both chemical and mechanical recycling technologies. Indorama Ventures already partnered with a small Dutch startup, Ioniqa, to advance depolymerization of scrap PET. And in July, it signed a deal to acquire French PET and HDPE reclaimer Sorepla.
Photo credit: pook_jun/Shutterstock
To receive the latest news and analysis about plastics recycling technologies, sign up now for our free monthly Plastics Recycling Update: Technology Edition e-newsletter.
More stories about technology