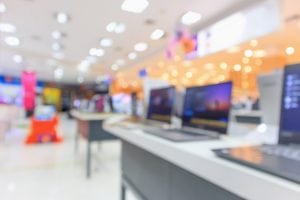 Two electronics manufacturers used a combined 60 million pounds of recycled plastic in their products last year.
HP and Dell recently released sustainability reports touching on their use of recycled resins.  Both companies use plastic recovered from electronics, post-consumer resin purchased on the market, and post-consumer plastic from seaside communities in Haiti.
The following are summaries from the documents:
HP
HP reports it used 40 million pounds of recycled plastics in its products last year, according to the company's latest sustainability report. Of that amount, 45 percent went into PC systems, 7 percent into printers, 16 percent into toner cartridges and 32 percent into ink cartridges.
In 2017, it launched its first photo printers made with recycled e-plastics. Specifically, HP used 7 million pounds of recycled plastic in its HP ENVY Photo 6200, 7100, and 7800 printers. As of earlier this year, it has increased the percentage of recycled plastic in photo printers sold at Best Buy to more than 20 percent.
Also last year, HP introduced new models of monitors and PCs incorporating post-consumer recycled plastics.
HP in 2017 introduced its first ink cartridges made with plastic recovered in Haiti, where it's considered at risk of becoming ocean litter. Haiti is also where Dell began sourcing plastic for use in its packaging. Through March 2018, HP sourced 375,000 pounds from Haiti.
In all, HP has used 218 million pounds of recycled PET and PP in its ink and toner cartridges through last year. The recycled plastic is sourced from used HP cartridges, apparel hangers and post-consumer bottles.
HP is a PC and printer business, and is a separate company from Hewlett Packard Enterprise, which provides enterprise products and services.
Dell
Dell has a 2020 goal of using 100 million pounds of recycled material in its products. The company reports that, during the 2018 fiscal year, it used more than 20 million pounds of recycled plastic. That brings its total up to 73 million pounds since 2013.
The recycled plastic comes from a number of different sources, including recovered PET purchased on the market, the company's closed-loop e-plastics program, its carbon fiber recycling effort and its "ocean-bound plastics" project. Of the 20 million pounds Dell used last year, 9.7 million pounds came from closed-loop e-plastics recycling, 9.4 million pounds from buying post-consumer resin and 1.3 million pounds from its carbon fiber recycling project.
For the first time, Dell began using recycled e-plastics in its enterprise portfolio in Europe last year.
On a smaller scale, Dell continues to use plastics recovered from areas where they're at risk of becoming ocean plastics. It uses ocean-bound plastic in packaging for its XPS 13 2-in-1 laptop. Later this year, Dell plans to begin shipping additional XPS line products that use the recycled HDPE packaging.
Photo credit: Kwangmoozaa/Shutterstock
More stories about brand owners