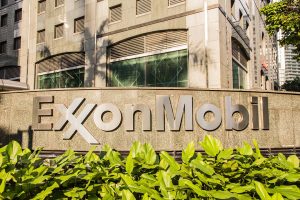 Global oil, gas and petrochemicals corporation ExxonMobil has joined The Recycling Partnership with a $1.5 million commitment.
ExxonMobil is the first energy company to join the nonprofit group, which provides funding, tools and technical support for recycling programs across the country. ExxonMobil is one of the largest virgin plastics producers in the world.
The Recycling Partnership is a nonprofit group that works to improve curbside recycling programs in the U.S.
"Their $1.5 million investment in our organization shows a dedicated commitment to help us deliver measurable and sustainable change to people's everyday lives through improved recycling system solutions," Keefe Harrison, CEO of The Recycling Partnership, stated in a press release. "As our first energy industry partner, ExxonMobil recognizes that collaboration, across and within industries, is a key to building sustainable communities."
The $1.5 million will be provided over multiple years, according to a spokeswoman representing The Recycling Partnership.
The ExxonMobil news came less than two weeks after the announcement that Amazon, International Paper and Starbucks had joined the group. Dollar figures were not released for their commitments.
The Recycling Partnership estimates that over the past four years it has reached nearly a quarter of U.S. households through its efforts to improve recycling access and reduce contamination.
Photo credit: Harry Green/Shutterstock
More stories about industry groups