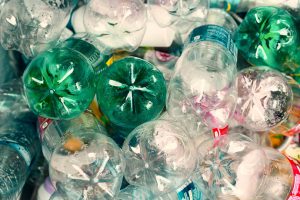 Redemption center closures continue to plague California, leaving fewer convenient options for beverage container returns and contributing to a decrease in the state's redemption rate.
In September, the last remaining redemption center in a Northern California county closed up shop, said Tedd Ward, director of the Del Norte Solid Waste Management Authority.
"At this point in time, for folks in Del Norte County who buy beverage containers, the closest place they can get their nickel back is McKinleyville, which is 70 miles to the south," Ward said.
Del Norte isn't the only locale confronting the issue. As of last week, 1,622 container redemption centers were operating in the Golden State. CalRecycle Deputy Director James Nachbaur said that number represents a net loss of about 17 percent of redemption centers since 2016.
The closures were discussed during a Nov. 8 webinar hosted by the Container Recycling Institute (CRI), a nonprofit advocacy organization. Also last week, the California Department of Resources Recycling and Recovery (CalRecycle) released new redemption rate data. The figures show the 12-month period ending in June 2017 saw a redemption rate of 77.4 percent, down from 81.3 percent during the previous year. During that period, nearly 8.6 billion PET containers and more than 149 million HDPE containers were collected for recycling through the system.
The closures, described during the webinar as a "crisis," led CalRecycle to propose regulatory changes that would alter the formula for calculating state subsidies to private redemption centers.
One in five containers recycled in the country are collected in California, according to Susan Collins, president of CRI. Impacts to California's recycling system, therefore, have a ripple impact in national recycling trends.
Downward economics
Several financial factors contributed to the closure trend, Nachbaur said. The price of aluminum has dropped significantly, and the relative deposit value itself has dropped over the years because it hasn't been adjusted for inflation. Both have created negative pressure for redemption centers, he said.
Lighter-weight containers, as well as a shift from aluminum to plastic in some drink packaging, have impacted the economics of operating a redemption center. "The value of a typical mix of containers has also fallen over time," Nachbaur said.
Redemption centers make their money through sales of recovered containers and processing payments from CalRecycle. The payments are calculated based on the difference between the value of the recyclables and the cost to collect and process those materials.
Because of how the formula is crafted, when redemption centers take cost-saving measures within their own operations, it has the effect of lowering the subsidies they receive from the state. When they are struggling, this can create a downward spiral.
The subsidies are also based on what is calculated to be a "reasonable financial return" for redemption centers. CalRecycle determines this by looking at the financial returns for comparable businesses. This year, for the first time, the formula produced a negative return, because many in the scrap industry have experienced losses in recent years. That means it assumed redemption centers should expect a 5.85 percent loss, and it lowered the processing payments accordingly. Next year, if the formula is calculated the same way, that payment trend would continue.
"We definitely don't consider a negative return a reasonable value for 2018," Nachbaur said.
Formula for change
CalRecycle is proposing a regulatory package that would set the calculation of a "reasonable return" at a fixed rate. Under the proposal, rural redemption centers are considered to have a 16.6 percent reasonable financial return, and all other centers are set at 11.5 percent. The difference is due to rural centers having higher operating costs.
Nachbaur said that change "should have a big impact" as it would raise processing payments, perhaps stemming the tide of center closures. It would also increase the processing fee paid by beverage distributors, as well as the portion of the processing payment CalRecycle provides. According to a fiscal impact statement, the proposal would have CalRecycle paying $10.8 million more out of the beverage container recycling fund next year to partially cover the processing payment increases.
California's governor also recently signed into law Senate Bill 458, which creates five pilot projects to explore increased flexibility in the redemption center regulations as a way to increase container recovery.
Collins told Resource Recycling she believes the processing fee system has a number of formula flaws. Beyond the reasonable return formula issue, Collins pointed to the way per-container processing payments are calculated. According to CalRecycle, the department uses a rolling average of scrap values over the prior 12 months, adjusted quarterly. As scrap values declined substantially beginning in 2013, the formula has not kept up with the market shifts and is looking too far in the past, she said. It functioned when scrap values went up and down more regularly but has contributed to a gulf between processing payments and real business conditions.
"That constant gap was not trivial," she said.
More stories about container deposits