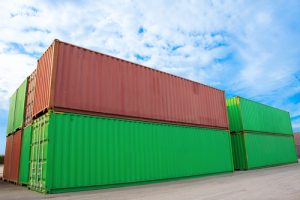 Developments tied to China's ongoing import crackdown grabbed readers' attention last month. Other popular stories included a look at Ziploc's curbside hopes and an analysis of bale yield trends.
The list below shows our top stories last month in terms of unique page views.
1 | China mulls import action beyond National Sword
The future of recovered materials exports to China remains hazy, but the Institute of Scrap Recycling Industries (ISRI) made a few things clear after a recent trip to Hong Kong and Beijing.
2 | Chinese authorities seize 85,000 tons in 'Sword' raid
Thousands of tons of materials were seized during a raid in the Chinese province of Guangdong recently. It's the latest enforcement action taken as part of China's ongoing campaign to combat low-quality recovered-material imports.
3 | Details on processing tech for hard-to-recover plastics
As Loop Industries pushes forward its depolymerization method on multi-layer packaging, the startup is also highlighting the potential of recycling opaque PET containers and textiles.
4 | The big upsides from breaking down bales
Data-management technology, export uncertainties and competition in the market have pushed plastic-bale auditing to new heights in North America. And the proliferation of material information carries larger possibilities for plastics recycling as a whole.
5 | Q&A: Why Ziploc is pushing its own system of film recovery
A sustainability executive who oversees one of the world's most recognizable plastic bag brands opens up on recent efforts to prove the viability of collecting the material curbside.