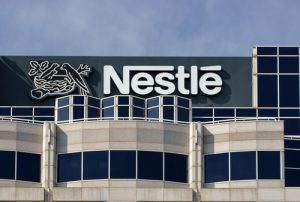 Nestle Waters North America will invest $6 million into the Closed Loop Fund, adding to the pool of money used to finance recycling infrastructure projects nationwide.
In a Monday announcement, Nelson Switzer, chief sustainability officer at Nestle Waters North America, described the potential the company sees in advancing the recycling industry. Besides the environmental benefits, Nestle Waters North America pointed to the financial savings recycling can bring to municipalities through avoided landfill costs and recovered material sales.
"The United States has one of the lowest recycling rates of any industrialized country, but it doesn't have to stay that way," Switzer said. "The U.S. has an opportunity to lead the way in recycling, while creating jobs, economic growth and a more sustainable future."
The Closed Loop Fund (CLF) launched in 2014 through the collaboration of nine major companies. So far, more than $20 million has been invested in 11 projects around the country. But in a recent webinar, Bridget Croke, CLF's leader of external affairs, said the fund's contributions have brought about $50 million in additional co-investments.
CLF's investments to date include $2 million for a plastics recycling facility (PRF) in Baltimore, nearly $9 million to multiple municipalities for transitions to single-stream recycling, $1.5 million to a Chicago-area materials recovery facility (MRF) to expand its capacity and $1.5 million to fund construction of a Denver glass processing facility by Momentum Recycling, among others.
Rob Kaplan, managing director of CLF, described Nestle's pledge as a "significant investment in creating shared value across the recycling supply chain."
"The investment will enable people to recycle more and efficiently turn those packages into new products," he said. "It will save taxpayer dollars and improve the recycling system."
Nestle joins a contingent of companies that have put money toward the fund, including 3M, Coca-Cola, Colgate-Palmolive, Johnson & Johnson, Keurig, PepsiCo, Procter & Gamble, Unilever, Walmart and others.
Nestle Waters North America's bottled water sparkling water and tea brands include Arrowhead, Perrier and Sweet Leaf, among many others.
Other stories related to brand owners