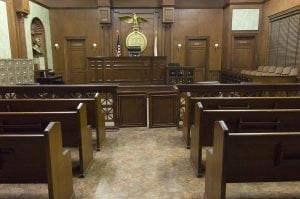 A Kentucky judge has denied Kenneth Gravitt's request to withdraw his guilty plea. He will be sentenced for CRT-related crimes in October.
Gravitt, head of closed e-scrap processor Global Environmental Services (GES), pleaded guilty in May to conspiracy and hazardous waste charges. U.S. prosecutors charged him with crimes related to GES' improper storage and disposal of CRT glass in Kentucky.
In a late-June court filing, his attorneys asked the judge in U.S. District Court for the Eastern District of Kentucky to set aside the guilty plea and proceed to a trial. In an affidavit, Gravitt said he had made "a terrible mistake" in pleading guilty, citing a number of reasons he was driven to plead guilty on May 7, the morning his trial was set to start.
The U.S. Attorney's Office opposed the plea withdrawal, saying he is a businessman accustomed to making difficult decisions and he understood the implications of his choice.
In a July 23 order, Judge Karen Caldwell denied Gravitt's request. She called out the fact he waited a full seven weeks after his plea to seek to have it set aside.
"This Court finds no circumstances surrounding Gravitt's plea that would warrant withdrawing it now," Caldwell wrote. "He is an educated and sophisticated businessman. Nothing in his background indicates that he did not understand what he was doing when he entered the guilty plea. The Court is satisfied that Gravitt understood the charge against him and the consequences of pleading guilty."
His sentencing has been rescheduled to Oct. 11.
Photo credit: sirtravelalot/Shutterstock
More stories about courts/lawsuits