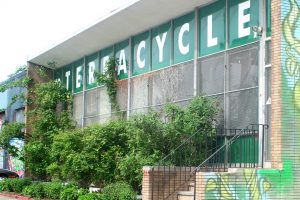 TerraCycle uses its colossal collection capabilities to funnel hard-to-recycle materials to recycling facilities, but the company hasn't focused strongly on the e-scrap stream. That may change in coming years.
The New Jersey-headquartered company last fall acquired Air Cycle Corp., a Chicago-based company that manages collections and recycling of universal waste, including bulbs and batteries. The $3.3 million acquisition is a major step into the world of regulated wastes for TerraCycle.
Together, the combined businesses collect about 200,000 pounds of scrap electronics and batteries annually. The volume is expected to increase substantially over the next two years as a result of the acquisition, said Bobby Farris, general manager of TerraCycle's regulated waste division.
"We expect to build extremely robust networks that are convenient and easy for the consumer and for businesses to use," said Farris, who previously managed a Waste Management electronics recycling division and worked at e-scrap companies JACO Product Recovery Services and Universal Recycling Technologies (URT).
"If we do our jobs right, we're going to increase the total volume coming into the industry," Farris said.
Innovation opportunities
TerraCycle collects, sorts and sends recyclables to contracted processors, and it sells the recycled material to manufacturers. For processing of electronics, batteries and lamps, TerraCycle and Air Cycle contract with a nationwide network of companies: AERC Recycling Solutions, EcoLights Northwest, Fluorecycle, Lamp Environmental Industries, Lighting Resources, NLR, URT and Veolia.
Of those, the primary electronics recycling partner is AERC Recycling Solutions, Farris said. AERC was acquired last year by Clean Earth, a commercial waste and recycling company.
Farris said TerraCycle has a plan for moving further into electronics, as well as focusing strongly on batteries. He said he couldn't specify a timeline related to the effort, noting that TerraCycle is currently finalizing its budget and strategic plan for the next couple of years. But Farris said the Air Cycle acquisition puts the company in a position to rapidly expand into the new product lines, including electronics.
"Through TerraCycle, we're dealing with the largest consumer-facing corporations in the world. And that's on an international basis — we have offices all over the world," Farris said. With that ability, the company can set up a worldwide collection program for electronics, lamps or batteries, he said.
TerraCycle has made most of its money by contracting with brand owners that want to establish a recycling option for their products and then advertise their recyclability. Resource Recycling, sister publication to E-Scrap News, recently published a broader description of how TerraCycle operates and where it gets its revenue.
The recycling service sponsorship model could be duplicated with items such as laptops, flat-panels displays, hard drives and other devices, Farris noted. And TerraCycle can use its R&D department to overcome impediments to recycling of particular devices, he said.
"Our focus is innovation. We don't bring value to just coming in and doing what everyone else does," Farris said. "Our value is coming in and (finding) a new way to do something."
Photo credit: TerraCycle
More stories about collection