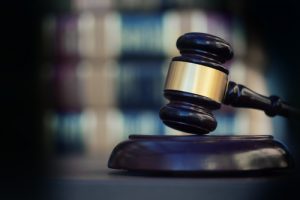 A number of CRT-related updates, including an $18 million judgment in a lawsuit against one firm, drew our readers' clicks in August.
The list below shows our top stories last month in terms of unique page views.
1 | Closed Loop execs ordered to pay millions in Ohio
The former leaders of CRT outlet Closed Loop Refining and Recovery have been directed by a court to pay more than $18 million for breaking the lease at the company's Columbus, Ohio headquarters and leaving behind more than 100 million pounds of CRT glass.
2 | Federal indictment in Utah CRT stockpile case
A former Utah-based CRT processor has been indicted on several counts related to its abandonment of more than 3.5 million pounds of crushed leaded glass three years ago.
3 | Abandonment lawsuit targets upstream CRT suppliers
Three million pounds of CRT materials sit stockpiled in an Arizona warehouse formerly used by Dow Management, and the current property owner wants upstream generators of the material to pay for its cleanup.
4 | Coordinated raids nab e-scrap and more
A worldwide police operation busted people suspected of illegal waste shipping and disposal, mostly involving metals and scrap electronics, according to Interpol.
5 | Hong Kong announces e-scrap convictions
Hong Kong courts convicted seven importers of illegally bringing in e-scrap from several countries. The U.S. was on the list of exporting countries.