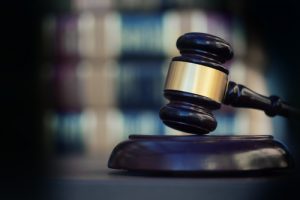 The former leaders of CRT outlet Closed Loop Refining and Recovery have been directed by a court to pay more than $18 million for breaking the lease at the company's Columbus, Ohio headquarters and leaving behind more than 100 million pounds of CRT glass.
The decision, reached Monday afternoon by Judge Michael Holbrook of the Franklin County Court of Common Pleas, found David Cauchi, Brent Benham and Brian LaPoint liable for the largest abandonment of CRT glass in U.S. history. Closed Loop, which was started by the trio in 2010 and also maintained extensive operations in Arizona, closed last year.
The Columbus headquarters of Closed Loop, which spanned two sprawling warehouse spaces and is owned by commercial real estate firm Garrison Southfield Park, still holds 113 million pounds of crushed mixed CRT glass and an additional 15 million pounds of other e-scrap material, according to court documents.
"Closed Loop was not engaged in legitimate CRT recycling operations at the properties, but was instead engaged in the speculative accumulation and subsequent abandonment and disposal of the CRT waste at the properties without any feasible means of recycling it," Judge Holbrook wrote in his Aug. 7 judgment.
Cauchi, Benham and LaPoint had earlier indicated they would represent themselves in the case, which began Aug. 2, but none appeared in court for the trial, according to Darcy Shaffer, a staff attorney at the Franklin County Court of Common Pleas.
Dennis Hall, the longtime Arizona attorney for Closed Loop and its former leaders, did not respond to multiple requests for comment. Benham and Cauchi also did not respond to requests for comment.
Cleanup estimated at $14 million
The case was originally brought against Closed Loop in March 2016. Judge Holbrook ruled in Garrison's favor earlier this year after Closed Loop failed to respond to the lawsuit. The case went to trial to determine the liability of Cauchi, Benham and LaPoint and to set damages in the case.
Holbrook ultimately awarded Garrison $3.98 million for the broken lease and another $14.18 million in estimated expenses for cleanup efforts needed at the Columbus site. NovoTec Recycling, which is also based in Columbus, Ohio, provided Garrison with the cleanup cost estimate, court documents show.
The court also awarded Garrison $224,601 for unpaid use and occupancy fees at the property, utility costs and attorney fees.
The ruling can be appealed.
Cauchi, Benham and LaPoint incorporated Closed Loop in Arizona in March 2010. The company was incorporated in Ohio two years later.
Despite the firm's public commitment to building a furnace to recycle CRT glass, Closed Loop never developed the technology and ended up closing multiple sites in Ohio and Arizona in 2016, as E-Scrap News first reported at the time.
Closed Loop was paid significant sums to accept CRTs from a wide array of sources, including state electronics recycling programs funded by original equipment manufacturers (OEMs), independent recycling companies and the federal government.
In addition to the Columbus headquarters, Closed Loop leased another space in Columbus that was not owned by Garrison and was not part of the lawsuit. That site has additional CRT material in storage, although it is not known how much material is currently stored there.
As of June 2016, Closed Loop had also abandoned over 50 million pounds of leaded CRT glass and another 4.5 million pounds of whole CRT devices at three locations in Arizona.