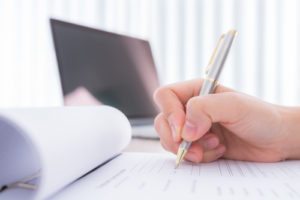 Despite having a CRT glass recycling furnace in place in New York, Nulife Glass has for years had difficulty coming into compliance with state facility rules.
Nulife began processing up to 10 tons per day earlier this year at its Dunkirk, N.Y. facility. With the furnace built, the company has been able to garner material from a wide range of vendors, including those tied to original equipment manufacturers. The firm says it has temporarily turned the furnace off in Dunkirk to perform maintenance and address a handful of repairs.
But Nulife has been battling state and federal regulations since the day the company opened for business in 2013.
A few months ago, Pennsylvania officials accused Nulife of running afoul of "speculative accumulation" regulations. Under the federal government's CRT Rule, speculative accumulation doesn't occur — and CRTs won't be regulated as hazardous waste — as long as 75 percent of the material is recycled or transferred to a different site for recycling during the calendar year.
Pennsylvania officials say Nulife has speculatively accumulated 17 million pounds of material in the Keystone State. Now E-Scrap News has learned why that material was stored there in the first place: years of struggling to meet New York's regulations.
A key problem in New York
Nulife Glass received a notice of violation (NOV) late last year from the New York Department of Environmental Conservation (NY DEC).
That NOV, issued Dec. 15, 2015, stemmed from the firm lacking a "surety instrument" to cover costs in the event of a closure of Nulife's Dunkirk headquarters. Under NY DEC's Part 360 regulations, solid waste management facilities are required to set aside funds or provide another form of financial security to cover potential closure and clean-up costs.
Nulife did eventually manage to obtain a surety for its New York operation and resolve its NOV. On Oct. 24, 2016, the firm signed a consent agreement with NY DEC that laid out a detailed closure plan and noted Buffalo, N.Y.-based Evans Bank had agreed to commit about $54,000 to the company to cover potential closure costs.
Nulife's president, Simon Greer, said the company was "desperately trying" to secure funding in the years leading up to the NOV. He said no bank or insurance company would provide the company with the funds.
"I wish I hadn't come. I made a mistake with the 360 permit and the financial assurance," Greer said. "If I had understood that properly at the onset, I wouldn't have come to New York."
Nulife last year announced plans for a second furnace in Virginia, and in October Greer said he was eyeing expanding into more states.
Erica Ringewald, a spokeswoman for NY DEC, told E-Scrap News two issues remain at the Dunkirk facility: Nulife must update operating procedures for its dust-collection system and complete emissions testing with DEC review and approval.
Greer told E-Scrap News there has been no request from NY DEC to turn the furnace off until those issues are resolved.  He did, however, note the furnace has been turned off to conduct "cold maintenance" and several repairs, including replacing the glass feeding system. "Mostly basic stuff but as always, it takes time and money," Greer said.
What's more, under Nulife's consent agreement with NY DEC, glass volumes at the Dunkirk operation's will now have to remain low to ensure the surety remains sufficient.
Greer noted the operation will only be able to hold 272 tons of CRT material at one time, roughly a month's-worth of material for the furnace. When opening a furnace, having 10 years of feedstock, or about 36,000 tons, is ideal, Greer previously told E-Scrap News.
Nulife will also report regularly on glass feedstock at the site and allow NY DEC officials to visit the facility and review records "for purposes of monitoring or determining compliance," the consent agreement reads.
New York solution, Pennsylvania problem
To gain the financial support it had been seeking, Nulife had to move virtually all of its feedstock of CRT glass in Dunkirk to another state. In 2014, the company began moving material to three warehouses in Pennsylvania, which borders New York.
"Nulife's reasoning for moving the material to Pennsylvania was to reduce the volume of material stored in New York, which is subject to financial assurance to cover the cost to close the facility," said Ringewald, NY DEC's spokeswoman.
Greer has maintained that Pennsylvania Department of Environmental Protection officials knew of Nulife's plan to store material in Pennsylvania.
Still, the transfer set off an additional set of concerns in Pennsylvania. Regulators there have said the firm is speculatively accumulating some 17 million pounds of CRT material, most of which originally came from the Dunkirk location.
Greer applied for a variance to the CRT Rule, but the state moved to tentatively deny the request. It is currently deciding whether to finalize its decision.
Melanie Williams, a spokeswoman for the Pennsylvania Department of Environmental Protection, told E-Scrap News the agency was aware of Nulife's NOV in New York.
"The Department addresses the speculative accumulation of materials in Pennsylvania and cannot comment on what would or would not have happened in regulatory agencies in New York state," Williams said.