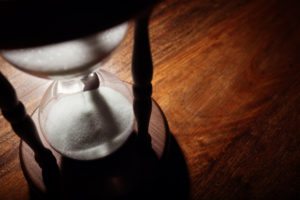 Nulife Glass has not yet heard from state officials on whether millions of pounds of leaded CRT material will be considered hazardous waste.
The Pennsylvania Department of Environmental Protection (PA DEP) in October tentatively moved to reject Nulife's requests for more time to recycle the material, but the New York-based smelter is hopeful the agency is reconsidering its stance.
Simon Greer, the president of Nulife, said he believes a stream of letters received by the agency in the wake of its decision "will be taken into consideration and questioned before a determination is made."
"Nulife Glass is very much open to dialogue to find a much-needed, refreshed, creative approach to resolving any issues and to avoid what is considered a feedstock becoming classified as hazardous waste," Greer stated.
According to Greer, the firm has discontinued receiving CRT glass in Pennsylvania, turning away approximately 1 million pounds of feedstock per week as it awaits word from PA DEP.
The company continues to operate its CRT glass smelting furnace in Dunkirk, N.Y.
Melanie Williams, a spokeswoman for the PA DEP, confirmed with E-Scrap News that "the Department has not made a final decision." She said the agency visited "various warehouse locations" attached to Nulife as recently as Nov. 8 and 9.
Storage concerns
E-Scrap News first reported on the rift between Nulife and state officials back in October.
In a public notice published Oct. 8, PA DEP announced its intent to reject Nulife's application for a conditional variance to the CRT Rule, which states CRTs will not be regulated as hazardous waste as long as speculative accumulation is not occurring. To avoid accumulation, at least 75 percent of the material has to be recycled or transferred to a different site for recycling during the calendar year. Companies can apply for variances from the rule.
According to Pennsylvania officials, however, Nulife's application for a variance "did not satisfy applicable regulatory requirements for a variance." The public notice stated that Nulife had speculatively accumulated roughly 17 million pounds of CRT material, including just under 14 million pounds of leaded CRT glass, across four warehouses in the state.
The agency noted Nulife had leased three warehouses in Erie County, Pa., which is about 60 miles southwest of the company's Dunkirk headquarters, and another space in Mercer County, about 115 miles southwest of Dunkirk.
According to a November 2015 notice obtained by E-Scrap News, Nulife began storing material in the Keystone State in 2014, when the company moved some of its inventory from its New York location to Pennsylvania. Nulife later began receiving shipments of CRT material directly at its Pennsylvania warehouses.
Nulife defended its storage practices in Pennsylvania and argued it had the technology in place in Dunkirk to properly recycle the material. The company also told E-Scrap News PA DEP was informed about each of the warehouses leased by the company "before we put any glass in Pennsylvania."
"They visited each site as we put glass in them," Greer said.
While it is not clear if Nulife had also planned to build a separate furnace in Pennsylvania or eventually begin shipping Pennsylvania glass to Dunkirk for smelting instead, Greer said the company was committed to "developing our business there."
A waiting game ensues
A 30-day public comment period concluded on Nov. 8 and PA DEP is now in the midst of deciding whether to finalize its decision, which would classify most, if not all, of the material warehoused by Nulife in Pennsylvania as a hazardous waste. That classification brings with it stricter regulations and expenses related to managing the material.
"We remain optimistic that a reasonable solution can be found that will enable us to operate in the state and avoid pointless material-shipment miles," Greer said.