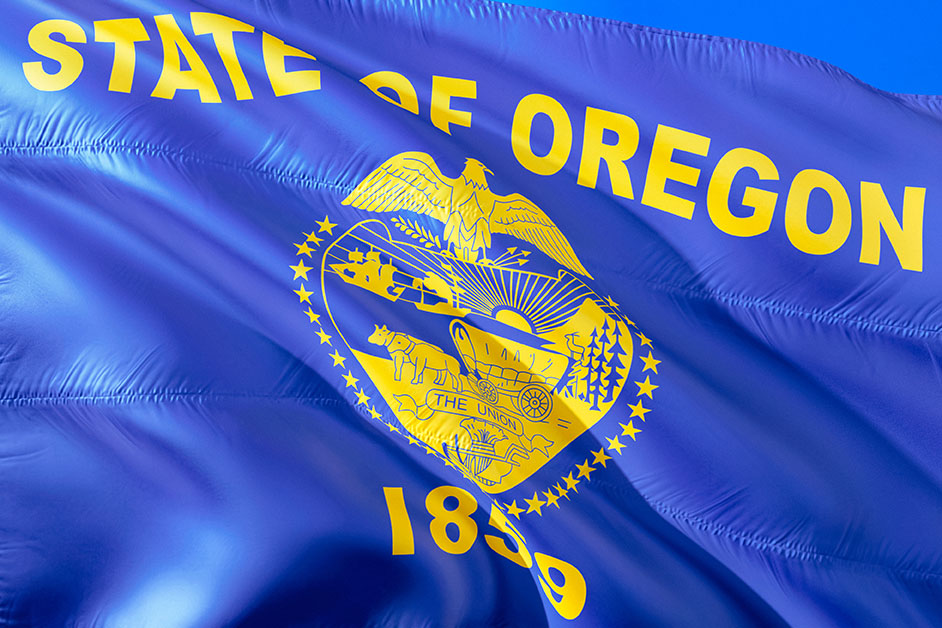 Pacific Northwest recycling stakeholders met up last week to talk recycling markets, policy developments, outreach strategies and more.
The Association of Oregon Recyclers (AOR) held Sustainable Oregon 2019, its annual conference, in Bend, Ore. from June 19-21. The event drew haulers, MRF operators, government representatives, end users, researchers and other experts.
Below are some talking points covered during the educational sessions at the conference.
Early outreach lessens markets blow: When the impact from China's import restrictions moved across the world and hit the U.S. during the fall of 2017, material prices took a dive, but the impact mostly escaped the general public's attention until mid-2018. One company in southern Oregon, however, made the decision to communicate the strife to its customers.
In October 2017, Medford, Ore.-based Rogue Disposal began to take action.
"We already knew something was headed to us, there was going to be a crisis, so we wanted to prepare ourselves," said Holly Deemer, customer service supervisor for Rogue. "And we knew we had to make some bold decisions about what we were going to do."
The company simplified the mix of materials it accepted from curbside programs, based on which commodities still had good markets; and began enforcing more rigid contamination requirements. Contaminated recycling carts were noted by drivers and the homeowner would receive a letter, with stronger repercussions for each subsequent contamination incident. It was hard on Rogue staff, who were fielding a substantial volume of calls from upset customers whose carts were not picked up because of contamination.
Rogue's processing costs increased nearly 400% overnight, company representatives said. But the company was able to avoid adding recycling surcharges or other fees, based in large part on the improvements from the contamination campaign. Year-over-year, the volume of contamination letters sent out has plummeted, indicating the campaign has likely created a cleaner stream.
Now, the company is gearing up to send out thank you letters to customers, Deemer said, given the effective decrease in contamination the tactics brought about.
Don't forget about paper: Plastic has garnered significant attention for its contribution to world pollution. But plastic is not alone in contributing to environmental degradation, one speaker pointed out.
Papermaking requires felling trees and harvesting the wood, chipping it up, putting the chips in very caustic chemicals, and cooking the mixture at a high temperature to separate the lignins (complex polymers that give wood its stiffness) and obtain just the cellulose portion of the fiber. That is all required just to make the pulp – converting it into paper requires further industrial processing.
"All of this takes a lot of energy," said Peter Spendelow, natural resource specialist with the Oregon Department of Environmental Quality. He also pointed to aluminum as requiring a massive amount of electricity to produce, which in turn has its own pollution issues with power generation.
"The point is, every material that we make has massive issues," Spendelow said.
Diverse perspectives crucial in product ban: The city of Portland, Ore. took action to restrict single-use plastic serviceware late last year. However, the restrictions changed significantly throughout the policy development process as stakeholders weighed in.
For example, the city's environmental services department met with individuals in the disabled community, who expressed the importance of straws in their lives for accessibility. The city also asked health inspection officials from Multnomah County, which includes Portland, for guidance on laws around food safety, and how plastic serviceware plays into those issues.
"It's really important to take all the community into consideration," said Pete Chism-Winfield, materials and waste specialist for the city of Portland.
As a result of those discussions, the city's policy changed from an outright ban on straws to a requirement that customers must request them before straws are provided. The city also expanded the restrictions to include a wider array of single-use plastic foodservice materials, including stirrers, utensils and condiment packaging.
Domestic processing, key to the future? When it comes to improving the recycling system and moving beyond the current market strife, many experts have cited greater domestic processing capacity as an integral step. At the AOR gathering, in fact, multiple speakers pointed to British Columbia as an example to emulate, pointing out that plastic containers and film collected through the Canadian province's curbside recycling program are all sent to Merlin Plastics in the Vancouver metro area.
But domestic processing won't solve the whole problem, said Megan Ponder, a consultant and producer on "The Story of Plastic," a documentary film that's part of The Story of Stuff Project.
"Yes, we should be supporting domestic processing, but we should also be thinking about what we're collecting for recycling," Ponder noted. "Because you look at a lot of the pollution problems, and a lot of that was because these were materials that no one wanted, or there was nothing they could do with it."
Domestic processors will have the same problem, she said, and programs should take that into consideration when determining what they'll accept.
Bag ban excludes recycled content mandate: Recycling stakeholders in Oregon tracked 47 pieces of legislation that were introduced in the state's legislature throughout the 2019 lawmaking season. A few of those bills passed, including a statewide ban on single-use plastic bags (many larger municipalities in the state have already taken local action to restrict bag use).
But unlike California, Oregon's statewide bag ban did not include language mandating recycled plastic use in the bags that are still allowed, such as durable, reusable plastic bags, or bags used in produce and meat departments.
Chris Parta, a lobbyist for AOR, said the language wasn't specifically opposed by lawmakers, but that amendments like that are often avoided in case they bring in additional opposition. Parta noted a recycled content mandate for plastic bags, such as the language being promoted by a coalition of film recycling stakeholders, could be brought before lawmakers in the future.
Another notable detail of Oregon's statewide bag ban is that there's no enforcement authority specified in the bill language, leaving it unclear who will be responsible for making sure stores around the state are compliant.
Photo credit: Borka Kiss/Shutterstock
More stories about industry groups