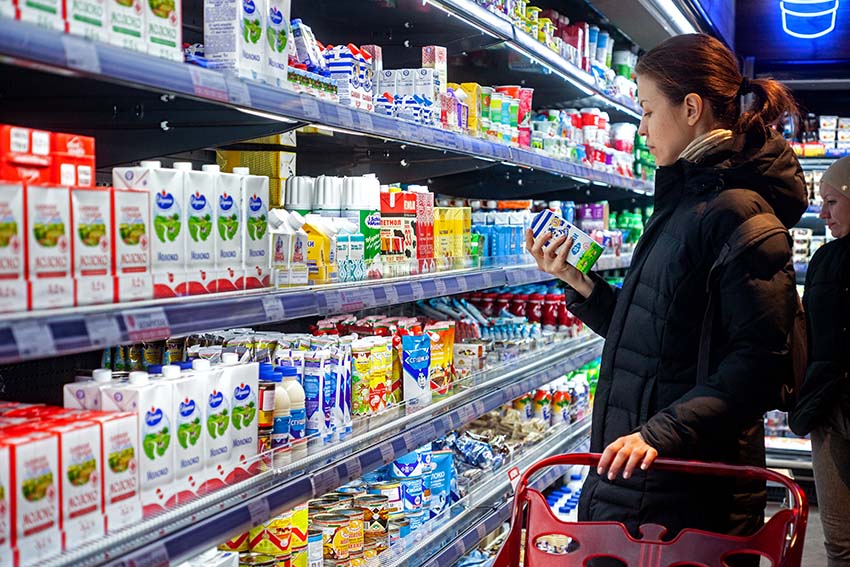 If a brand owner puts a "not recyclable" label on its packaging, consumers are likely to appreciate the honesty rather than frown on that company, survey results suggest.
The Sustainable Packaging Coalition (SPC) recently released takeaways from a consumer survey asking about SPC's How2Recycle label. Used by many global consumer packaged goods companies, the How2Recycle label provides the public with detailed recycling instructions that the traditional chasing-arrows symbol doesn't provide. For example, the label could tell consumers a Ritz crackers paperboard box should go in the curbside recycling receptacle but the plastic wrapping around the crackers inside should not.
The survey results come from an online survey at How2Recycle.info.
The survey first asks whether a consumer's impression of a company changes because the company used the How2Recycle label. Depending on whether the consumer answered "more positive," "the same" or "less positive" the respondent was directed to additional questions asking why they felt that way.
Looking at the subset of responses, submitted by 1,829 people, 87% clicked that they had a more positive impression of the brand because "I believe the company is being honest and transparent, even if something is not recyclable." Another 8% said they felt the same, "because I'm not able to recycle this packaging." The remaining 5% responded that they felt less positive about the brand because "because I'm disappointed the package isn't recyclable."
Photo credit: 8th.creator/Shutterstock

A version of this story appeared in Plastics Recycling Update on May 22.
More stories about research