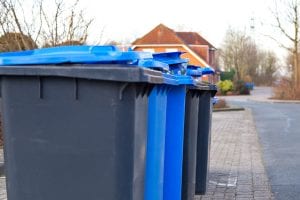 Toronto-based GFL Environmental has entered a merger agreement with Raleigh, N.C.-headquartered Waste Industries.
The merger between the Canadian and U.S. businesses will create the largest privately owned environmental services company in North America.
GFL provides solid waste, infrastructure, soil remediation and liquid waste management services across Canada and in Michigan. It collects garbage and recyclables from 2.3 million households.
A privately owned company, Waste Industries provides collection, recycling and disposal services in Colorado, Delaware, Georgia, Maryland, North Carolina, Pennsylvania, South Carolina, Tennessee and Virginia. It serves about 1.6 million households.
The combined company will operate 98 collection operations, 59 transfer stations, 29 MRFs, 10 organics facilities and 47 landfills, and it will have more than 8,850 employees. The merger transaction is subject to regulatory approvals. It is expected to close this fall.
The merger comes after GFL completed a recapitalization in May 2018. It also comes shortly after Waste Industries announced changes to its ownership structure in August 2018.
In May 2018, Waste Industries also finalized its merger of Alpine Waste and Recycling, a Denver-area company. It become Waste Industries' first presence outside of the east and southeast.
Photo credit: mmphotographie.de/Shutterstock
More stories about markets