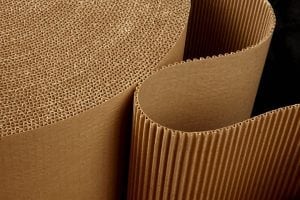 An idled Washington newsprint mill will reopen to produce containerboard from recycled feedstock.
McKinley Paper Company, which operates paper mills in Arizona, Colorado, New Mexico and Texas, is working to reopen a Port Angeles, Wash. paper mill that has been idled for about a year and a half.
The plant was previously owned by Japanese company Nippon. It produced newsprint and other printing and writing papers, before Nippon idled it in 2017. Nippon sold the facility to McKinley in March 2017.
McKinley, which is a subsidiary of Mexican paper giant Bio Pappel, announced last week that it plans to reopen the Port Angeles mill in September 2019. The facility will be converted with "state of the art machinery and equipment" to produce 250,000 tons of containerboard per year, the company said in a press release.
The converted mill will "produce paper without cutting trees," the company wrote. A spokesperson could not yet confirm the fiber grades the mill will consume but said it would likely be 100 percent OCC.
With the Washington mill, the company will have a total containerboard capacity of 500,000 tons in the U.S. and 1.5 million tons in Mexico.
"The company would consider additional investments and strategic alliances in the Northwest USA to deploy a corrugated box system to integrate its paper production into more value-added paper products," McKinley said in the release.
Bio Pappel operates 30 production facilities and 13 recycled paper collection centers in the U.S. and Latin America.
The Washington mill will join several other in-progress recycled containerboard mills scattered around the country. Pratt Industries is developing a 425,000-ton-per-year containerboard mill in Wapakoneta, Ohio. In White Birch, W.Va., Canadian fiber giant Cascades will convert a newsprint mill to produce containerboard, with a capacity of about 440,000 tons per year.
Both the Pratt and Cascades containerboard facilities plan to incorporate OCC and mixed-paper feedstock.
Containerboard production is also on the rise in China, with paper giant Nine Dragons planning to install a half-dozen additional containerboard machines at its mills throughout China in the next couple years. However, RISI (subscription required) reported last week that Nine Dragons is delaying or scaling back some of those installations. A source attributed the change to the difficulty Nine Dragons faces in obtaining recovered paper due to China's scrap material import restrictions.
Nine Dragons recently made its first foray into the U.S. recycling market with its purchase of a recycled paper mill in West Virginia. A company representative told Resource Recycling that China's import restrictions were a factor in the company's investment decision.
Photo credit: Jim Barber/Shutterstock

More stories about fiber