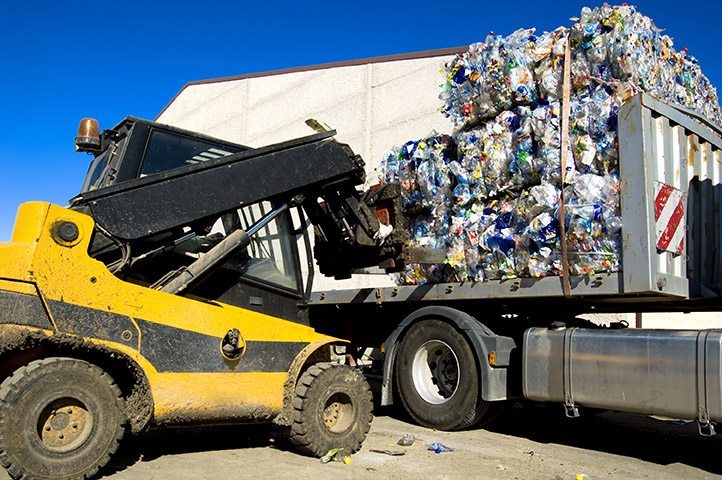 Struggles at facilities on both sides of the country demonstrate how local programs can be left in the lurch when nearby sorting capacity constricts.
In Zion Crossroads, Va., van der Linde Recycling & Container Rentals recently shut down sorting at its mixed-waste MRF and will now focus on recovering construction and demolition debris.
"The decision to close our household waste processing facility was not an easy one as much time, effort and expense have gone into it," company owner Peter van der Linde wrote in an update. "However, with the severe drop in commodity prices over the past few years and the bleak forecast, we have made the economic decision to close our household processing facility."
The decision has left some residential and commercial customers looking elsewhere for recycling options, according to The Daily Progress newspaper. In the meantime, the facility will be used as a garbage transfer station.
Meanwhile, in Sacramento County, Calif., about 290 tons of recyclables were disposed of because of the temporary shut down of a MRF. The Sacramento Bee reports a sorting line went down for a week, and other MRFs in the region didn't have capacity to take extra material.
Those problems, combined with rules limiting storage of recyclables to 48 hours, forced the county to haul curbside recyclables to the landfill, an official said.
Photo credit: Fernando Cortes/Shutterstock
More stories about MRFs