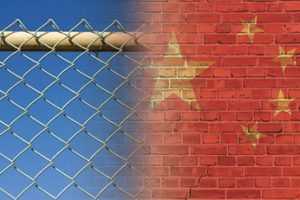 Last month, readers were overwhelmingly drawn to coverage of China and its impacts, but they were also curious to learn more about TerraCycle.
The list below shows our top stories published last month in terms of unique page views.
1 | From Green Fence to red alert: A China timeline
As the Chinese recyclables import ban takes hold, we're offering up a special tool to help stakeholders easily understand all that led up to the implementation of National Sword as well as the key moments of global fallout over the last six months.
2 | Industry heavyweights have their say on China
Leaders from Waste Management and two giant consumers of recovered fiber last week detailed the variety of ways their operations have been impacted by recent import shifts in Asia. They also laid out some ideas to help lift material quality.
3 | Latest Chinese permit details show impacts of National Sword
Chinese authorities have issued the first five rounds of recyclable-material import permits for 2018. Compared with 2017, the country has allowed substantially less recycled plastic to enter the country and approved permits for far fewer companies across all material types.
4 | Republic Services reports rise in recycling revenues
Amid market disruption from China's import restrictions, Republic Services continued to realize recycling revenue gains last year.
5 | Financial document offers a deeper view of TerraCycle
TerraCycle is a high-profile company that gets a lot of press, but because it's a private business, much has been unknown about its operations and income. A new financial filing provides details.