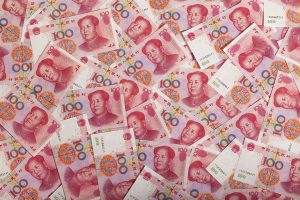 Chinese plastics recycling companies are considering processing infrastructure investments in Southeast Asia, the U.S. and elsewhere.
The investment interest stems from the Chinese government restrictions on scrap imports. Without the ability to import recovered plastics, companies are looking to process the material in countries that still allow it to be imported, and developed countries that are generating the recyclables.
In a Dec. 20 announcement, the China Scrap Plastics Association (CSPA) said its leaders are touring Southeast Asian countries including Malaysia, the Philippines, Thailand and Vietnam. The goal is to learn about local markets and investment policy.
The CSPA has completed one round of tours in Southeast Asia and is planning to visit Thailand, Malaysia and Vietnam in January and early February.
"The results are quite satisfying," CSPA's Harry Lee wrote of the first tour. He said the organization is talking and engaging with governments, companies and industry associations as part of the investment exploration.
Lee also wrote that CSPA is looking at investment opportunities in processing within countries that have sent their recyclables to China in the past. Association leaders will visit the Plastics Recycling Conference in Nashville and will be looking at investment opportunities for processing within the U.S. CSPA is also scheduled to present on stage about the plastics recycling environment within China. The conference will be held Feb. 19-21.
"More is coming," Lee added, noting Japan and Europe are future areas of interest.
More stories about Asia